Your customer are talking. Are you listening?
Healthcare is complex (and confusing your customers). Conversational analytics listens to customer interactions already happening and offers actionable insights.
Learn More
Get actionable customer feedback without survey fatigue or external market research.
CX in pharma that's immersive and intelligent.
With conversational intelligence technology Authenticx confidently listens and identifies disruptions impacting customers across the life sciences enterprise.
View Case Study
Over 50,000 customer interactions demonstrate how pervasive disruptions in the healthcare customer journey continue to be.
Pharma Patient Engagement
Customer focus in pharmaceutical industry is growing with many leaders investing in building a more patient-centric approach in healthcare. For pharmaceutical companies, open enrollment is an important time to truly understand the needs of their patients. Because open enrollment only happens once a year, addressing the ever-changing client make-up in the healthcare industry can be difficult to handle. Pharmaceutical industry companies often focus heavily on pharma patient engagement. With a customer focus in the pharmaceutical industry, collecting insights and concerns directly from the customers themselves is often essential.
Open enrollment is an integral time of year for pharma companies to determine which parts of their programs are working for their patients and which are not. To help these companies easily determine which aspects of their customer services are working well and which could use improvement, it can be beneficial to collect data directly from their customer interactions. Because all data from call and chat support centers in the healthcare industry is stored already, collecting data from these customer interactions is extremely easy. Utilizing customer interaction data to gauge current pharma patient engagement, pharmaceutical industry leaders may be able to make more informed decisions about which insurance plans are going to work best for customers and how to help current and prospective customers navigate the common concerns that accompany changing or signing up for insurance services.
Patient Centricity in Pharma Industry
The concept of patient centricity in healthcare is to put the patient first and continuously engage with them to more accurately understand their experience as well as ideal health outcomes. Patient centricity in the pharma industry is present throughout clinical trials and after drugs have been approved and are being regularly prescribed. The overall goal of patient centricity is to continue to provide the best solutions and help for patients and their families. It can be difficult, however, to properly determine what the best solutions for a given patient are.
In order to best understand the progress and continued health status of a patient, it is important to utilize the data that is specific to that patient. While many healthcare and pharma facilities will receive data in the form of survey responses, using the customer interaction data from call centers, messaging services, or emails can be a valuable resource. These instances of customer interaction can often provide a more contextually relevant representation of a patient's experience with a particular medication. Additionally, collecting data directly from customer interactions can help your pharma company discover new and valuable insights about the performance of medications and trends over time.
Using customer interaction data as a resource while continuing to follow patient experiences with particular medications help to provide more insight than surveys and market research can.
Patient Engagement by Pharma Companies
In order to understand patient experience with a medication, many pharma and healthcare facilities use different listening metrics, such as satisfaction surveys and requests for feedback, that then influence the decision-making process. But what if these data-gathering metrics are not as helpful at reflecting good examples of patient-centric healthcare practice as other methods of data collection?
Instead of focusing solely on receiving survey responses and requested feedback from patients, many pharma companies benefit from utilizing collected customer interaction data that can more accurately illustrate the concerns and experiences of your patients. In order to continue exploring patient-centric drug development, it is important for pharma company leaders to understand the voices of their customers. When the data you are utilizing to inform the continued progression of your company is data collected directly from your clientele, it can be much easier to ensure that you are implementing changes that can better help your customers and their families.
When considering patient-centric selling examples, utilizing the insights that you have gathered from your current patients can help your company better address the concerns that patients may have and help you to better communicate your current patient experiences to possible prospective patients. This can not only help to alleviate many of the possible concerns from prospective patients, but it can also help you to address the concerns of your current patients.
Continuing to actively listen to the incoming customer interaction data is one key way to keep improving your patient-centric approach. To help with patient-focused drug development, guidance from your current patient's experiences can be an amazing advantage and resource. This data can not only help you to better understand your current patient experiences, but it can also help you to determine their areas of concern and resolve these issues efficiently.
How It Works
Gain a deeper level understanding of contact center conversations with AI solutions.
See a Preview
Aggregate
Pull customer interaction data across vendors, products, and services into a single source of truth.
Analyze
Collect quantitative and qualitative information to understand patterns and uncover opportunities.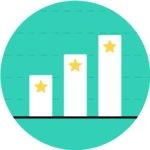 Activate
Confidently take action with insights that close the gap between your organization and your customers.
Patient Services Pharma
All people have different immune systems and different body chemistry which can react with medications in unexpected ways. Because of this, patient support services are an essential part of any pharmaceutical company. And while each company may have a slightly different patient services strategy, the Federal Drug Administration (FDA) requires that all pharmaceutical brands have methods to identify and report any adverse events concerning medications. This is an extremely important but difficult task.
This task requires the continual attention towards patient services meaning that any adverse reaction or side effect reported by a patient must be tracked, recorded, and reported in a timely fashion. As always, when handling any form of reaction to a medication, the health and safety of the patient experiencing the reaction must be the top-most priority. This leads to patient services often helping patients to schedule check-in appointments to determine whether or not continuing with a certain medication is the right option for them. Oftentimes, the customer interaction data with patient support services are not shared across the various other groups that the patient is in contact with which means that a lot of the conversational data that could be helpful does not automatically transfer. This means that more often than not, a patient will have to continually repeat themselves leading to important points being left out.
Patient Support Program Pharmaceutical Companies
Patient support programs for pharmaceutical companies play a major role in ensuring that patients receive the service they desire. In order to improve patient engagement pharmaceutical industry patient support programs can directly collect insights from the customer interactions between patients and pharmaceutical companies. Using data collected directly from your customer interaction data ensures that the data you are using is representative of your customers' concerns. Additionally, because patients are more likely to voice their problems during interactions with patient support personnel rather than on survey responses, best-in-class patient support programs focus on this organic data source rather than structured surveys.
During interactions between customers and patient support staff, the concerns and problems that your patients are experiencing may naturally arise. This means that using customer interaction data can be a more effective representation of the array of issues that your customers are facing. As such, focusing on this data rather than on surveys can be more helpful in addressing the concerns of your customers.
Omnichannel Engagement Pharma
Utilizing a tool that can help your pharma company collect and analyze customer interaction data can help you ensure that you are not missing out on any valuable customer insights. This is where conversational AI software, like Authenticx, really becomes useful. Authenticx software can not only help you to collect and analyze data from your pharma company's call centers but it can also gather data from any other support channel your company uses. This means that customer interactions in the form of phone calls, emails, live text support channels, and others can all be aggregated into organized categories with Authenticx.
You can then view these categories on a customizable dashboard, which can help you determine your priorities and implement a pharma customer engagement model that better helps you provide service to your customers. Using AI software helps improve the current baseline of digital engagement pharmaceutical industry leaders employ so that you can work to better serve your customers. The omnichannel engagement pharma focus that Authenticx software works with can help you to ensure that your patients receive the help that they need via the channels they prefer, while you receive the feedback and insights you need.