Your customers are talking. Are you listening?
Tap into existing customer conversations to reveal qualitative feedback. This unfiltered, renewable source of insights accounts for every customer voice – even those who don't respond to surveys.
Learn More
Actionable customer feedback without survey fatigue. See Authenticx in action:
When is the last time survey analytics gave actionable feedback?
Collecting data is only part of the equation. Understanding begins by listening and engaging with the story your patients are sharing.
See Authenticx in Action
Customer Experience Management
Customer experience management can be tackled in a number of different ways. However, your strategy should aim to promote customer engagement and satisfaction, as this is the ultimate importance of customer experience management. Understanding your customer's needs and responding to their concerns in a productive fashion can help ensure that you progress as a business and foster better relationships with those you serve.
Authenticx is a software platform that helps healthcare companies analyze customer interaction data with AI. Authenticx's AI analyzes phone calls when a customer calls support to improve the customer experience. Users can also aggregate and organize audio and visual data to better understand customer concerns and make impactful changes. With Authenticx you can analyze and activate your customers' voices to reveal transformational opportunities in healthcare.
You likely already have the right inputs from your existing customer interactions, so Authenticx helps you gather and combine them. You can leverage quantitative and qualitative data that you already have and combine data across silos and teams. In addition, users are able to collect ongoing, real-time insights without creating friction for the customer. With your inputs in one place, Authenticx's software can help you categorize and customize your priorities to get the best results. Users can organize by needs, interests, drivers, sources, and other contextual indicators—and best of all, they can access everything through a single, customizable dashboard.
Authenticx enables users to act on a deeper level of customer understanding. You can confidently take action with insights that close the gap between your organization and customers. With Authenticx you can experience audio outputs from the customer directly, as well as leverage insights and trends made visible across multiple data sources. Authenticx makes it possible for users to improve their customer experience management practices and understand their customers on a deeper level.
Customer Experience Management Methodology
Your customer experience management methodology of choice should, ideally, encompass all aspects of the customer journey. What this looks like from business to business will likely vary, as so much depends on your industry and the type of customers you serve, but with the help of a dedicated customer experience strategist, you can get things rolling. You might also consider viewing different experience management examples for inspiration on how to effectively manage the customer experience.
Customer experience training is also helpful in ensuring that your business meets customer needs. For instance, a contact center used Authenticx to evaluate business and consumer calls for agent performance on a monthly basis. The resulting insights allowed the organization to get new agents up to speed quicker and get faster feedback on agent performance so they could tailor their training to target specific skill gaps. Within two years, measuring three key agent skills, Business Protocol increased by 7%, Takes Accountability increased by 13%, and Fond Farewell increased by 23%.
Data analytics plays a huge role in customer experience management. They can help you identify necessary context. By listening to natural back-and-forth conversations, meaningful output can be found in identifying future needs, vision, or ideal outcomes. Further, by customizing their approaches to data, organizations can leverage conversational data to identify opportunities and threats and act on a deeper level of understanding around the customer journey.
Customer Experience Management Solutions
Trying to manage the entire customer experience on your own can be challenging. Thankfully, customer experience management solutions exist to help businesses make their processes more efficient and dig deeper into the customer experience for more actionable insights. There are several different tools to choose from, and what works best for one business might not be compatible with another.
Doing a deep dive into a customer experience case study, or even taking some customer experience management courses can greatly improve your customer service practices. Authenticx boasts a number of customer testimonials that attest to the platform's ability to improve the customer experience. One chief marketing officer noted that hearing the voices of customers made their concerns seem more real and tangible, which in turn helped them better identify what had to be done to improve customer service.
A client services leader expressed similar sentiments, stating that it made it easier to listen to customer calls and learn how to improve both customer service and user experience. Viewing customer testimonials and case studies can help you get a better idea of what solution might be right—or wrong—for your business.
How It Works
Gain a deeper level understanding of contact center conversations with AI solutions.
See a Preview
Aggregate
Pull customer interaction data across vendors, products, and services into a single source of truth.
Analyze
Collect quantitative and qualitative information to understand patterns and uncover opportunities.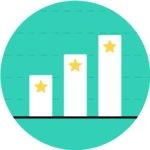 Activate
Confidently take action with insights that close the gap between your organization and your customers.
Customer Experience Management Framework
Having a framework can help you be more successful in your efforts. Outlining your vision and the steps required to achieve your objectives is a great way to improve your customer support processes. Similarly, a customer experience strategy template can provide you with a rough guide for devising a solid strategy. It's understandable that many businesses, especially those that haven't previously dealt much with a customer experience strategy, are unsure where to start. Customer experience design examples and templates are useful for understanding the various means by which you can meet your customers' needs.
The Authenticx platform helps businesses create a customer experience strategy template by collecting and organizing customer interactions. Authenticx's strategy involves three main components: aggregate, analyze, and activate. By utilizing each of these components, businesses can develop a customer experience management framework that best suits their needs.
Customer Experience Management Software
Customer experience management software can help you keep track of all aspects of the customer experience. The advantage to using a software platform is that it can compile multiple sources of data into a centralized location for easy viewing. For most people, this is much easier than trying to sort through, make sense of, and apply data with the naked eye. Your customer experience management system of choice should improve your customer service process and offer insights that you might have otherwise overlooked.
Authenticx is the best customer experience management software, providing customer experience transformation solutions. With Authenticx you can analyze and activate your customers' voices to reveal transformational opportunities in healthcare. What's more, you can accelerate what's already in motion, organize and structure data inputs, and act on a deeper level of customer understanding. Authenticx allows users to collect quantitative and qualitative data around selected initiatives and get the right information to execs so they can better connect with customers.
Leveraging the tools and solutions offered by Authenticx can set your business up for customer success. With a quality software platform on your side, you will be better equipped to handle difficult tasks and gain a better understanding of what your customers want.
Customer Experience Management Concepts
If healthcare organizations expect to grow in the future, they need access to data analytics that are scalable. Authenticx will analyze and activate customers' voices to reveal transformational opportunities and important metrics to the future of customer experience. While different customer experience management concepts focus on different aspects of the customer journey, they're all centered around a common goal: better serving customers.
Going forward, customer experience strategy and design will need to look for more innovative solutions in order to remain competitive in the space. Keeping in mind customer experience design principles can help you develop new strategies for success, while maintaining the core of what makes customer experience management important in the first place.
One of the most important concepts in customer experience management is being able to take feedback or data and use it within the most effective context. Authenticx provides unfiltered feedback that's raw, honest, and renewable. With Authenticx you can gain valuable context about your customer journey with targeted call evaluations and data-backed storytelling all in one platform.
Authenticx helps users maximize the feedback data they already have and surface meaning and context from data sources. It also helps them organize unstructured data already being collected and identify where disruptions are occurring to better direct resources. In one case study, a life sciences enterprise wanted to better understand their patient customer experience. Authenticx randomly sampled 6,730 calls, discovering that 10% of customers were getting stuck. These kinds of insights are crucial to providing a better experience for your customers and picking out areas for improvement down the line.
Customer Experience Management Certification
Customer experience professionals define and implement standards and procedures for ensuring optimal customer experiences. In some cases, customer experience management certification is required to work in the space. There are several educational institutions that offer customer experience management certification online, as well as training in customer experience management. Becoming a certified customer experience professional (CCXP) can open many doors and ultimately help you gain an upper hand in the process. Certification material might include resources on creating a positive customer experience, working with upset customers, customer retention, and how to build rapport.
The best customer experience certification program for you or your business will likely depend on a number of factors, including your industry and the level of expertise you wish to obtain. Whichever path you choose, there is no question that gaining certification in customer experience management can propel your business forward and allow you to address customer needs in a more effective way.