Your customers are talking. Are you listening?
Healthcare is complex (and confusing your customers). Conversational analytics listens to customer interactions already happening and offers actionable insights.​
Learn More
Authenticx analyzes customer conversations to surface recurring trends.
What metrics are you leveraging for patient experience in hospitals?
Collecting data is only part of the equation. Understanding begins by listening and engaging with the story your patients are sharing.
See Authenticx in Action
Over 50,000 customer interactions demonstrate how pervasive disruptions in the healthcare customer journey continue to be.
Patient Experience in Hospitals
What is patient experience in healthcare, hospitals specifically? Patient experience in hospitals includes all points of contact and interactions with physicians, healthcare providers, and overall hospital experience. This patient experience definition is important to keep in mind as hospital systems pivot to a more patient-centric model.
Patient experience in healthcare pertains to a wide range of interactions between patients and the entire healthcare system. This may include patients' health coverage, encounters with doctors, nurses, and hospital staff, as well as their previous visits. Things such as getting timely appointments, access to health information, and having a good relationship with healthcare providers comprise of the patient experience.
Because of the strong connection between patient experience and health outcomes, it is critical to improve patient experience in hospitals. A positive patient experience is considered to be closely related to improved health outcomes, as well as increased compliance to treatment options and preventive care such as checkups, screenings and immunizations.
One of the key concerns faced by healthcare facilities is how to gather useful patient feedback to equip healthcare practitioners with the data they need to make informed changes to improve patient experience.
In the healthcare industry, patient feedback is considered critical to ensure continued success and improvement of services. Patient feedback is a useful tool for gaining insight into patients' needs.
Authenticx provides a software solution for analyzing patient interaction data more effectively. Callers' voices can be activated and analyzed using Authenticx for a more accurate picture of the patient service experience. Authenticx analyzes huge volumes of patient interaction data to uncover transformational opportunities in healthcare. Authenticx can provide call centers the tools they need to establish connections between hospital executives and their patients.
How to Improve Patient Experience
When it comes to patient experience, doctors and nurses who provide hands-on patient care often come to mind. However, many other aspects of the healthcare delivery system can impact patient experience outside of the treatment room. Calls between patients, medical providers, pharmacies and insurance specialists, billings and deductibles, and conversations between social workers and nurses during and after treatment are a few examples.
Regarding the issue of how to improve patient experience in healthcare, it is important for healthcare organizations to understand customer disruptions and how to deal with them. When customers experience disappointing interactions during their customer journeys, this is known as the Eddy Effect. Customers are subjected to an Eddy Effect when they return to a company after a disruption in their customer journey, making them feel "trapped" in the same recurring issue.
Eddies waste company resources, frustrate customers, and can negatively impact a company's bottom line. Eddies are indicators of negative customer experiences during a customer conversation. While Eddies can be caused by a number of factors, fortunately, these issues can be diagnosed and addressed appropriately.
Authenticx can help healthcare organizations personalize their customer interaction data at scale. Eddies that may be hidden within customer interactions can be detected using Authenticx's consumer listening platform, which combines AI technology with human analysis.
Examples of Positive Patient Experiences
During customer interactions, patients may share both positive and negative feedback. Through patient story examples, organizations can identify areas for improvement in regard to their quality of services by listening and learning from patients' feedback.
Many healthcare organizations struggle with listening to patient feedback at scale. By utilizing Authenticx's artificial intelligence (AI) platform, organizations can optimize their transformational potential and hear patient satisfaction examples.
To understand whether patient expectations about a health encounter were satisfied, organizations oftentimes conduct patient satisfaction surveys to draw out patient experience examples to learn from. To obtain insights on patient satisfaction, examples of questions to ask patients are:
How easy it was to book appointments with their doctors?
How long did they wait before they could see their doctors?
Impressions on the appearance and cleanliness of the facility
Overall quality of their experience
Authenticx's AI platform can help businesses make more informed decisions by centralizing all customer interactions, organizing and evaluating conversation performance, and providing actionable insights. Authenticx can peruse through a large number of client contacts and extract the most valuable data using AI and Natural Language Processing. Authenticx can assist users looking for automated solutions by enabling them to learn more about their customers through conversational intelligence.
How It Works
Gain a deeper level understanding of contact center conversations with AI solutions.
See a Preview
Aggregate
Pull customer interaction data across vendors, products, and services into a single source of truth.
Analyze
Collect quantitative and qualitative information to understand patterns and uncover opportunities.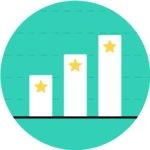 Activate
Confidently take action with insights that close the gap between your organization and your customers.
Patient Experience in Healthcare
Focusing on patient experience can improve the operations of a healthcare facility. Patient conversations may hold critically important clues that, when understood and addressed properly, can help improve patient experience and health outcomes. Authenticx can help healthcare leaders uncover and listen to patient stories from the patients' voice in a way that is highly effective, reliable, and impactful. Recorded patient conversations are analyzed and accompanied by audio montages and visualized data dashboards. Authenticx's solution can highlight specific issues that may determine patient attrition rate, loyalty, and other metrics using recorded calls, chats, and emails from hospital contact centers.
Examples of Patient Experience Goals
Innovative ways to improve patient experience include updating their quality of service, healthcare facilities may consider developing an effective action plan to improve patient satisfaction. Patient experience SMART goals is one approach.
SMART is an acronym that stands for Specific, Measurable, Attainable, Realistic, and Timed. For Specific, healthcare providers should be aware of the appropriate treatment for a patient, and that everyone on the team should know the goals that need to be met.
For Measurable, this involves patient observation, asking the patient directly, or referring to medical records for information on clinical signs and symptoms.
For Attainable, this means identifying the person in charge of achieving patient goals.
For Realistic, healthcare providers assess whether the patient can achieve the set goals.
Lastly, for Timed, it is considered helpful to have a clear time frame for both the healthcare provider and the patient in achieving the set goals.
Another innovative way to improve patient experience is by investing in the digital patient experience. This can be accomplished by ensuring that the hospital's website addresses the specific needs and requirements of existing and prospective patients. Healthcare facilities may also benefit from focusing on digital marketing strategies, such as utilizing paid advertising to increase online visibility. Another way is to utilize automated processes to deliver personalized touchpoints at scale. For example, a conversational AI software such as Authenticx can offer insights on how to improve patient experience based on customer interaction data.
Authenticx assists businesses in categorizing and customizing their priorities in order to achieve the best results by analyzing customer data. Authenticx then activates the data by allowing users to confidently take action based on insights and trends which can be accessed across multiple data sources. In addition, executives can obtain the necessary information in order to better connect with customers.
Importance of Patient Experience in Healthcare
It is important to understand why patient experience matters. Fixing customer disruptions can significantly improve the bottom line, save time for the customer support team, and enhance customer retention by fixing pain points along the customer journey.
The ability of an organization to attract and retain patients is influenced by patient experience. Patients may become more engaged in their own care and develop a stronger sense of loyalty to an organization if they have a positive experience and a healthy relationship with their care providers.
Regarding the question of why patient experience matters, a positive patient experience can bring a lot of benefits such as improving an organization's bottom line, as well as patient retention, and patient satisfaction. More importantly, patients who report positive experiences can become brand ambassadors who can help recruit and cultivate a patient base.
Patient Experience Framework
Some healthcare companies may depend upon patient experience research or a patient experience survey to gain insights. A conversational AI software can help organizations analyze customer information. By utilizing the Authenticx platform, healthcare leaders can analyze and activate customer interaction data.
Authenticx has developed a system for analyzing and activating customer call recordings so that businesses can make smart decisions based on the culled information. By using Authenticx's AI software solution, healthcare and insurance companies can easily store and analyze customer data from recorded conversations, text messages, chat services, emails, and other sources. Authenticx can enable organizations to analyze data trends over time to minimize potential errors, increase efficiencies, and improve patient experience in hospitals.