Insights that speak to the head and the heart.
Authenticx generates NLU algorithms specifically for hospital patient satisfaction survey and insights.
Learn More
Authenticx analyzes customer conversations to surface recurring trends.
What metrics are you leveraging for hospital patient satisfaction surveys?
Collecting data is only part of the equation. Understanding begins by listening and engaging with the story your patients are sharing.
See Authenticx in Action
Over 50,000 customer interactions demonstrate how pervasive disruptions in the healthcare customer journey continue to be.
Hospital Patient Satisfaction Survey
Hospital patient satisfaction surveys have long been standard healthcare practice. The practice of hospital patient survey questionnaire samples have become the norm for the industry.
Sending out a hospital questionnaire for patients with hospital patient satisfaction survey questions can go a long way in better understanding high-level views of your business. But is a hospital patient satisfaction survey the best way to understand your business?
There are other options available. Conversation analysis, for example, allows providers to analyze real-time data as it comes in. Companies like Authenticx are creating fast, reliable ways to gain actionable information on the satisfaction of your patients.
Patient satisfaction surveys have a weakness, however. Surveys are typically standardized and utilized nationally, making it hard to gain nuance and understand the full context behind respondent answers. Picking the right tool to measure patient satisfaction will be up to each business. A great first step is to review a hospital survey questionnaire sample to help gauge what additional information is needed.
Tools to Measure Patient Satisfaction
The task of how to measure patient satisfaction has frequently been a pressing issue for healthcare companies. For as long as there have been patients, there has existed a need to gauge how to best care for them and meet their healthcare needs. One of the most common tools to measure patient satisfaction is a survey. Patient satisfaction surveys are usually sent out to patients after their appointments. Through these surveys, patients can communicate directly to healthcare professionals about their experience.
The main drawback of a survey is that it may not catch information from the patient during the crucial points of the exchange. Through companies like Authenticx, hospitals can analyze data in real-time to address the latest patient satisfaction project. Meaning they can screen customer interaction data at the source and break it down to the elements that matter to your healthcare organization.
With the help of AI tools, hospitals can access their inputs all in one place. From there, Authenticx will break down and categorize the interactions based on a variety of factors. Things like tone, impressions, and other qualitative data get recorded and customized from there.
Patient Satisfaction Surveys
A patient satisfaction survey questionnaire is one of the more traditional tools utilized by healthcare organizations. There is great importance in understanding how satisfied your patients are. To answer this, various types of patient satisfaction surveys have been developed.
When it comes to a patient satisfaction survey in healthcare, there are usually issues that the healthcare companies cannot gauge on their own. Having a tool that makes this process more manageable can benefit your company as a whole. Additionally, patient satisfaction surveys tell you how likely a patient is to return. The price of a new patient is significantly higher than the cost of a returning one.
Beyond that, no marketing is more valuable than word-of-mouth. Patients that appreciate the service of your hospital will share that experience with their friends and family. While commercials and billboards are nice, nothing can convince somebody as well as a trusted word from a loved one.
In particular, the patient satisfaction questionnaire telemedicine surveys are important. This is because the patient may never have much interaction or opportunity to voice an issue.
While patient satisfaction surveys are helpful, a lot of companies are switching over to a conversational analysis model. With this, they can capture more information on their patients. A key benefit this has over surveys is that the patient doesn't have a chance to simply ignore the questionnaire. The analysis happens automatically during customer interactions.
How It Works
Gain a deeper level understanding of contact center conversations with AI solutions.
See a Preview
Aggregate
Pull customer interaction data across vendors, products, and services into a single source of truth.
Analyze
Collect quantitative and qualitative information to understand patterns and uncover opportunities.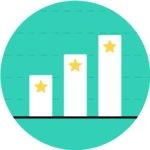 Activate
Confidently take action with insights that close the gap between your organization and your customers.
Patient Satisfaction Survey Examples
With a task as important as collecting information on the satisfaction of your patients, the number of options is logical. Searching the internet for patient experience survey questions will give you many examples. These share the goal of gathering information on a patient's experience. That is why looking at a patient satisfaction questionnaire sample could help.
One downside to patient survey questions is that they aren't as effective as some other feedback options. Authenticx is a tool that works by analyzing patient experience data. Using AI-powered algorithms, Authenticx can create quantifiable, qualitative data from everyday customer interactions. This means no more digging through the data on your own. Instead, Authenticx compiles it for you automatically.
That isn't to say that surveys don't have their space. It does illustrate, however, that conversational analysis programs like Authenticx are stepping up to begin automating the process. As they do, traditional patient satisfaction survey examples are sure to lose some of their relevance.
Surveys create unnecessary redundancy. You already have input from your customer interactions. Asking for them again only waters down the data sets that you are already working with!
Importance of Patient Satisfaction Surveys
Most hospitals utilize their patient satisfaction survey as a tool towards quality improvement. Patient surveys in healthcare are a way to ensure patient satisfaction and improvement. Satisfaction then leads to returning patients which is an obvious benefit for hospital systems.
Patients likely have several options with their healthcare. While treatment is happening, a patient may be reluctant to offer up an objection. These objections can be reasons that they are switching to a different provider. Patient satisfaction surveys in healthcare exist as a way to hopefully catch the complaints that patients might otherwise keep to themselves. But that isn't always the case when monitoring patient satisfaction in healthcare.
HCAHPS Survey Examples
A common question that often arises is simply what is HCAHPS survey? HCAHPS (Hospital Consumer Assessment of Healthcare Providers and Systems) and CAHPS surveys are national, standardized surveys that hospitals use. With standardized questions, the answers are easily reported and the results are public. This is a way of reporting on the quality of care across many different hospitals and health systems.
With public reporting comes an additional incentive for hospitals to improve their care. Additionally, hospitals utilize these surveys internally. They do this to understand where the hospital may need to improve. Many hospitals have collected this information in their way for a long time. This allows for the ability to digest information quickly by patients who are setting out to compare options.
What are the HCAHPS questions? There are a total of 29 HCAHPS survey questions; 19 are core "questions for critical aspects of a patients' hospital experience." The rest are designed to account for a range of different patients and to support congressionally-mandated reports. You could find an HCAHPS survey example online as well as information regarding what such a survey entails. That said, the questions tend not to focus on minute details and are quite broad.
Authenticx and similar companies are showing exactly what is possible when it comes to satisfaction data. At Authenticx, data is taken from customer interactions directly to analyze conversations and translate them into reporting that helps healthcare providers.
Instead of looking for additional data outside of your business, Authenticx allows you to leverage the data that you already have. Customer service interactions are the truest form of a patient that you can experience. From incredibly frustrated to exceptionally satisfied, customer emotions are important to consider. Surveys are often unable to properly take note of these insights beyond the quantifiable metrics.
Additionally, a survey is limited in how much it can reach a customer and gauge information from that customer's experience. Companies like Authenticx allow you to access, organize, and structure all of your data inputs at once through conversational intelligence.