Authenticx for Operations
Invest to optimize your digital front door.
Operations leaders need to be able to confidently identify disruptions impacting customers across the enterprise. Authenticx was founded to surface meaningful insights from unstructured data.
Bring Context and Meaning to Healthcare Operations with Authenticx
Problems Facing Healthcare Operations Today
Survey data and keywords are not actionable
Current monitoring methods are not scalable
Quality monitoring is inefficient and perfunctory
Traditional contact center metrics don't account for the human side of the experience
How Authenticx Helps
Maximize conversational data you already have
Gain a comprehensive view of agent performance
Identify disruptions to reduce call volume
Increase customer insights to surface critical insights
Customers keep calling. Do you know why?
From Healthcare, For Healthcare
Authenticx analyzes millions of healthcare-focused conversations to surface trends.
Increase customer-centric insights for your organization.
Real-time Insights from Day 1
Collect ongoing, real-time data without creating friction for the customer.
Account for every voice of your diverse patient population.
Product and Service for Operations Leaders
Pinpoint where disruptions are occurring to better allot resources and budget.
Gain a comprehensive view of performance with consolidated reporting.
25% of inbound customer calls are preventable.
Know why people are reaching out, get real-time results, and tackle disruptions impacting your organization's profitability.
See Authenticx in Action
CASE STUDY
Uncover actionable insights and training opportunities
A regional hospital needed to know how schedulers and nurses were responding to inbound calls on a nursing triage line. Authenticx uncovered actionable insights within two weeks so operations leaders could make appropriate recommendations.
How it Works
1. Aggregate
Use conversational data to evaluate both customer and agent voices to surface critical insights.
2. Analyze
Link telephony platforms and know how each contact center is performing.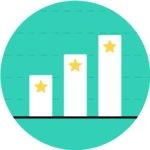 3. Activate
Monitor trends to implement continual quality improvement and accountability.
"For the first time I have an appreciation for our agents who communicate with these patients. I've been woken up by what I've heard today. "
Operations Leader