Your patients are talking. Are you listening?
Strategically adapt to meet patient needs by identifying recurring trends and disruptions with conversational intelligence that impact your enterprise's bottom line.
Learn More
Get actionable patient feedback without survey fatigue or external market research.
Pharma CX that's immersive and intelligent
With conversational intelligence technology, Authenticx insights helped pinpoint opportunities for improvement within med device companies.
View Case Study
The need to review how your organization is listening to and analyzing your customer experience data is crucial.
Patient Support Programs Pharma
Within the world of the pharmaceutical industry, pharma patient support programs exist to help improve medication adherence and health outcomes for patients. These programs are designed to support patients and improve their well-being. They often provide benefits such as:
Provide access to medications
Determining financial assistance
Providing educational resources
Supporting patients so they get the most out of their treatments
Identifying care gaps
Pharma patient support programs are a crucial component of healthcare delivery and can help reduce disparities among patient populations.
Federal pharmaceutical assistance programs are another key part of patient support. These programs include a variety of services, including:
Increased medication access
Counseling
Education
Case management
These programs may provide additional financial assistance for those with chronic illnesses or disabilities or who do not have insurance.
Manufacturer patient assistance programs are another form of patient support offered by pharmaceutical companies. These programs provide access to medications at a reduced cost or even free of charge for those who qualify based on income level or medical need. In addition to providing access to medications, these programs may also include educational materials about the proper use of medications and disease management strategies that can help improve health outcomes for patients.
Patient support meaning includes providing access to necessary medications and services that will enable individuals to take full advantage of their treatment plans while managing any associated costs effectively. It also involves educating patients on how best to use their medications correctly so they can achieve optimal results from their treatments while avoiding potential side effects or other complications from improper use or misuse of the medication(s).
Care should also include resources beyond physical healthcare, including connecting individuals with resources such as counseling services if needed to ensure they receive comprehensive care throughout their treatment journey.
Patient support programs in the pharmaceutical industry play an essential role in improving medication adherence and health outcomes for patients by:
Providing access to necessary medications
Services at a reduced cost or even free of charge when needed
Offering educational materials about the proper use of medications
Connecting individuals with resources such as counseling services if needed
Educating patients on how best to use their medications correctly
Pharma patient support programs help patients achieve optimal results from their treatments while avoiding potential side effects or other complications from improper use or misuse of the medication(s).
Programs To Help Pay For Medications
Pharma patient support programs help patients get better access to care and meds by offering a variety of financial assistance programs. A few programs to help pay for medications include:
Merck Patient Assistance Program
The Merck patient assistance program provides adults with access to medications and vaccines. They also offer several patient support groups.
Novartis Patient Assistance Foundation
For those with limited or no insurance, the patient support program Novartis offers is available. To be eligible, you must:
Reside in the United States or a U.S. Territory
Have limited or no prescription insurance coverage
Meet income guidelines adjusted for household size, for the medication for which you're seeking assistance
Have a valid prescription for the Novartis medication
Be treated by a licensed U.S. healthcare provider on an outpatient basis
Abbott Patient Assistance Program
If you don't qualify for or don't have other forms of assistance, the Abbot patient assistance program can help provide you with Abbot meds at no cost. Medicare Part D enrollees are also considered on a case-by-case basis. They can also provide help if you're experiencing financial difficulties.
Government-Sponsored Programs
For those without insurance coverage or who cannot afford their medications, there are several government-sponsored programs available as well. These include:
Medicare Part D
Medicaid
The Veterans Administration
Many pharmaceutical companies offer patient assistance programs directly through their websites. It's also a good idea for patients to connect with local community organizations (like social service agencies). These organizations can often provide free or discounted medications directly to eligible individuals in need of financial assistance with their prescriptions.
There are many different types of financial assistance programs available through patient support programs. These programs can help individuals pay for necessary medications and treatments they would otherwise be unable to afford on their own.
Patient Support Programs Pharmaceutical Companies
Pharmaceutical companies play a major role in offering patient support programs. These senior prescription drug assistance programs help patients access medications that are otherwise too pricey. Many leading pharmaceutical companies have established patient assistance programs that provide financial assistance and other resources to those who need it. There are patient assistance programs for Medicare Part D enrollees, as well as options for those with private insurance.
Novartis Patient Assistance Customer Service
Novartis offers a patient assistance customer service program that provides free or discounted medications to those who qualify. Certain conditions must be met, so check to ensure that you qualify!
Patient Support Program Pfizer
Designed so that healthcare providers can help patients get access, Pfizer's PAP offers both medication and oncology support resources.
Sanofi Patient Support Program
The Sanofi Patient Assistance Program (SAP) provides eligible patients with free and subsidized treatment. They work with both public and private insurance patients, so they offer more flexibility than some of the other options available. Sanofi also focuses heavily on patient education and communications.
Janssen Patient Assistance Program Application
Also called Janssen CarePath, this program offers tools and resources designed to help both patients and providers. Like other patient support program trends, they focus on education and medication access.
Patient support programs offered by leading pharmaceutical companies are invaluable for those enrolled in Medicare Part D. If you're struggling to afford medication or healthcare costs, looking into a patient assistance program is a great idea.
How It Works
Gain a deeper level understanding of contact center conversations with AI solutions.
See a Preview
Aggregate
Pull customer interaction data across vendors, products, and services into a single source of truth.
Analyze
Collect quantitative and qualitative information to understand patterns and uncover opportunities.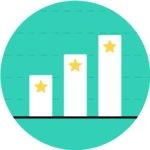 Activate
Confidently take action with insights that close the gap between your organization and your customers.
Pros And Cons Of Patient Assistance Programs
Patient assistance programs (PAPs) have become increasingly popular in recent years as a way to help people access the medications they need. PAPs provide financial assistance to patients who cannot afford their medications. They can be sponsored by a variety of different organizations, both public and private. They include:
Pharmaceutical companies
Government agencies
Non-profit organizations
Patient support program companies
While PAPs have been praised for helping many people access the care they need, there has also been criticism of these programs. The debate tends to center around coverage and patient accessibility. These two issues tend to be some of the largest problems with patient assistance programs.
Cons: Accessibility and Coverage
One of the main criticisms of PAPs is that they are often not available to those who need them most. Many programs are limited in scope and only cover certain types of medications or conditions, leaving out those with rarer diseases or more expensive treatments. Additionally, some programs require extensive paperwork and documentation which can be difficult for those with limited resources or time to complete.
Another issue with PAPs is that they may encourage drug companies to raise prices because they know that some patients will be able to get their medication for free through a program. This could lead to higher costs overall for everyone else who needs the same drug but does not qualify for a PAP.
Pros: Improved Access to Care and Affordable Medications
Despite patient assistance program criticism, patient assistance programs remain an important tool in providing access to healthcare for many individuals and families. They can help reduce out-of-pocket costs and make it easier for people who might otherwise struggle financially to get the care they need. As new trends emerge in patient support programs, such as online applications and streamlined processes, more people will likely benefit from these initiatives in the future.
Patient Support Programs Examples
Pharma patient support programs are designed to help patients access and adhere to their prescribed treatments. Pharmaceutical companies and third-party organizations offer a variety of patient support programs that can assist with:
Medication management
Financial aid
Educational resources
Case management
Other key elements of patient care
There are many examples of patient support programs, including:
Deloitte Patient Support Programmes
Deloitte offers a range of ways to develop and improve patient support programs. Their organization harnesses the power of artificial intelligence (AI) to promote improved patient outcomes. They focus on three main elements:
Patient Support Program Roche
The Roche Oncoline patient assistance program provides coverage resources for patients for up to ninety days. Available at no cost, requirements include:
Patients must not be covered by any private, public, or Medicare Part D prescription coverage programs or must have reached their coverage cap
The patient must be financially unable to pay for the medication
Patients must meet an undisclosed income guideline
Patient Support Program IQVIA
IQVIA works with providers to provide patient education and improve outcomes. They combine science and data to customize patient programs, so each person can have a healthcare plan tailored to their individual needs.
Industry-Specific Programs
Besides industry-specific programs, there are award-winning patient support programs offered by companies. A few include:
CVS Health's ExtraCare Pharmacy & Health Rewards Program
Walgreens Balance Rewards Program
Express Scripts' Medication Therapy Management Program
For patients struggling to afford care and medications, there are a variety of patient support programs available. These range from pharmaceutical companies, public organizations, and third-party organizations depending on location and needs. These programs can help patients access the treatments needed and help them manage their conditions more effectively.