Invest to optimize your digital front door.
Operations leaders need to be able to confidently identify disruptions impacting customers across the enterprise. Authenticx was founded to surface meaningful insights from unstructured data.
Learn More
Improve your call metrics and their quality of care by blending regulations with human connection. Get answers about your script strategy.
"]
Leverage your healthcare call center for actionable intel.
Improve compliance and increase quality scores across call centers by listening to customer interactions at scale.
See Authenticx in Action
Call Center Quality Assurance Best Practices
Adhering to call center quality assurance best practices is vital to the success of your business. In many cases, call center agents serve as the first point of contact for customers, so it's important to ensure that customers receive timely and adequate support over the phone.
While call center quality assurance may be defined differently by different organizations, there are a few key metrics that should be monitored by all call centers. These include greeting the customer, digging for deeper insights into conversations, and providing agents with feedback so that they can improve over time. By tracking call center quality assurance metrics, you can better serve your customers.
There are several things to listen for on a call, which is why it can be helpful to make a call center quality assurance checklist. This is a great way to ensure you hit on all critical points.
Your checklist might include standard call center quality assurance guidelines, as well as what to do in certain situations. By outlining call center quality assurance calibration guidelines from the get-go, you can ensure that all conversations get off on the right foot. This is crucial to promoting customer satisfaction and enabling agents to provide customers with the answers they're seeking.
Authenticx utilizes AI to help healthcare companies analyze customer interaction data. The platform enables call centers to measure their quality assurance by identifying disruptions that impact customers. Representing the new standard for conversational intelligence in healthcare, Authenticx seeks to humanize calls, analyzing conversations to spot trends and notify healthcare organizations of those trends so that they can make more informed business decisions.
With Authenticx, you can achieve better call center quality and train agents on best practices. This is key to reaching customers and truly understanding their needs from a multifaceted perspective.
Call Quality Monitoring
Call quality monitoring is the process by which call centers listen in on calls to analyze conversations. This is important, because it reveals critical insights into customer needs, concerns, and how well agents are able to address those concerns. There are many ways that you can monitor calls, but one of the best ways is with a call center quality monitoring scorecard. This allows you to score agents according to various criteria, such as how often they used key words or phrases and whether or not the customer seemed satisfied at the end of the call.
You can also create a call center monitoring form to track agents' progress over time. For inspiration, you might consider using a sample call center quality monitoring form as a template.
With Authenticx, call centers can monitor trends to promote quality improvement and accountability over time. It can be difficult to gauge improvement with a single call, which is why it's so important to track calls over a long period of time, and Authenticx provides the tools for users to do just that.
With Authenticx, you can keep track of each call and gain deeper insights into the customer experience, which can enable you to make smarter business decisions.
Call Center Quality Assurance Scorecard
A call center quality assurance scorecard may be used to score agents in different areas. For example, you can score them on whether or not they properly introduced themselves and how well they communicated contact information to customers. To better understand how to create a call center scorecard, you can use a call center quality assurance scorecard template or basic call center scorecard template. One of the great things about using a call center agent scorecard template is that you can still tailor criteria—the template just serves as a starting guide.
Authenticx gives call centers a comprehensive look at agent performance with consolidated reporting. Rather than looking at a single aspect of quality assurance, the platform analyzes speech from all angles, providing users with a holistic view of the call. This is a great way to understand both the positives and negatives of your performance. It gives you an idea of what you're doing well and what you could improve on the next time around and builds call center quality assurance best practices for your organization. Authenticx's software can thus be helpful for healthcare organizations looking to score call center agents on various criteria.
How It Works
Gain a deeper level understanding of contact center conversations with AI solutions.
Learn More
Aggregate
Pull customer interaction data across vendors, products, and services into a single source of truth.
Analyze
Collect quantitative and qualitative information to understand patterns and uncover opportunities.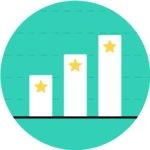 Activate
Confidently take action with insights that close the gap between your organization and your customers.
Call Center Quality Assurance SOP
An SOP, or standard operating procedure, is necessary for the success of any call center. This is a set of written instructions detailing the processes that should be taken to complete day-to-day tasks. Creating call center quality assurance best practices SOP can help streamline your calls and keep everyone on the same page.
If different agents are operating according to different quality assurance scoring methods, it can be hard to gauge their overall performance, which is why it's best to create a standard process for calls and scoring.
One of the best ways to ensure standard procedures is to implement call center quality assurance training. By having your agents undergo approved training, you can help them understand your objectives and expectations. If you need help designing an effective training program, you can use a call center quality assurance template.
Working with a template can be especially useful to those that are new to the process. Once you've got a solid process in place, it's really a matter of educating your agents and making them aware of your SOP and how they can adhere to best practices throughout the duration of calls. Your SOP can also be helpful to management as they determine future courses of action.
Customer Service Quality Assurance
Customer service quality assurance is critical to serving customers and promoting the growth of your business in general. You want customers to leave calls feeling that their needs were met and their concerns were heard.
By tracking quality, you can measure how effectively agents are interacting with callers over time. This, in turn, can allow you to make changes to your processes for improvement. You can't fix what you aren't aware of or don't understand, which is why it's so important to track quality assurance over time.
Using a quality assurance scorecard template can give you a better idea of what to look for when scoring call center agents. For example, some templates include quality assurance questions for customer service. Call center best practices encompass many things, and it can be difficult to keep track of each of them by hand, but a template can help you stay organized. This is a great way to structure your process, especially if you lack experience tracking call center quality.
While you should always be sure to tailor your template to your unique business needs, your template can serve as a rough guide to help you get started.
Contact Center Quality Management
Contact center quality management is essential to promoting customer satisfaction and training agents on best practices. Without proper management, agents may fail to adhere to your SOP. As such, it's important to regularly track call center KPI benchmarks and train agents on standard protocols. Because there are so many different ways and means of maintaining quality call center service, call center KPI benchmarks may vary depending on your specific business and industry.
Searching call center KPI benchmarks by industry can help you decide how to measure success within your own organization. You can also use a sample action plan for quality improvement.
Call centers can connect their platforms to Authenticx to monitor the performance of each contact center. This is a great way to effectively manage each of your call centers. Rather than having to pull data from disparate systems, you can connect each center to Authenticx and view data from a single, centralized platform.
Being able to properly manage each call center for which you are responsible is key to achieving business success, and Authenticx's platform makes it easier for managers to track their performance.
Call Center Performance Improvement Plan Template
A call center performance improvement plan template can help you brainstorm ideas to improve your procedures and conduct better calls. There are different types of templates, each of which target a different component of call center quality. For instance, a call center audit template can be used for auditing, whereas a QA feedback template may be used to provide agents with real-time and post-call feedback on their performance.
To address agent performance more specifically, you might use a sample action plan for call center agents to chart an improved course of action.
Developing a smart action plan for call center agents is the best way to ensure that standard procedures are followed from day one. While you can always address issues as they arise, it's best to prevent them whenever possible.
Authenticx uses conversational data to evaluate speech, thus surfacing critical insights. Businesses can then take these insights and use them to identify common mistakes and determine how to prevent agents from making those same mistakes in the future.
This can also be a great way to pinpoint what agents are doing well and implement those techniques into your SOP. With insights obtained via Authenticx, you can transform your call center procedures, boost customer satisfaction levels, and grow your business overall.