We know navigating healthcare is complicated
Your organization is wasting company resources resolving disruptions that frustrate your patients. Isn't it time to alleviate these pain points?
Get the Guide >
Get actionable customer feedback without survey fatigue. See Authenticx in action:
How are you monitoring patient satisfaction?
Personalize your patient care journey to start understanding unsolicited feedback and engaging with the patient story.
See Authenticx in Action
Patient Experience Program
A patient experience program is a series of touchpoints with patients to identify and improve their experience with your healthcare organization. Patient satisfaction and patient experience often go hand in hand, however, they are slightly different. Patient satisfaction is a term used to describe how a patient feels about their healthcare. It is typically measured through surveys. Patient experience goes beyond what happens within the walls of your healthcare organization and considers the end-to-end experience of the patient. Patient experience is a more holistic metric that keeps patient satisfaction in mind but also attempts to identify if the patient's physical, emotional, and spiritual needs are being addressed while interacting with their healthcare organization. Patient satisfaction is often much more subjective based on a patient's expectations about their care, whereas patient experience research is more about identifying what they are actually going through and what they've experienced while interacting with your healthcare organization.
Patient experience in healthcare can be difficult to quantify. Surveys can only collect so much data, and they can be particularly prone to biases. The information collected on surveys is also limited to the questions asked. In other words, it can be difficult to identify complicated problems or disturbances in the patient experience because the survey did not ask the kind of questions that would allow patients to actually talk about it.
Patient experience strategy is growing increasingly important in the healthcare industry. The healthcare industry is becoming more susceptible to consumerism as empowered patients are actively shopping for a healthcare provider and are becoming more willing to walk away from providers that don't meet their needs. Healthcare providers that don't have a patient experience team and aren't willing to do a deep dive into the experiences of their patients may quickly find that their patient retention is decreasing.
The Patient Experience Journal is a peer-reviewed, open-access journal published by The Beryl Institute. It consists of editorial content, personal narratives, patient experience research, and case studies. It is meant to provide insight into the dynamic nature of the modern healthcare environment and provide support for healthcare providers. Authenticx was also founded by healthcare professionals in order to tackle the challenges that healthcare providers and patients face today.
The patient experience in healthcare is all too often ignored because healthcare providers aren't really listening to their patients. It's not intentional – as mentioned before, sometimes surveys are just asking the wrong questions. So how can healthcare providers learn what their patients are really experiencing? Authenticx provides healthcare providers with the opportunity to turn their contact centers into gold mines of patient insight, by listening to patients in their own words.
What Is Patient Experience?
What is patient experience? A patient experience methodology is a holistic approach to what your patient sees, hears, and feels while interacting with your healthcare organization. It isn't tied to what happens within the walls of your organization – it also extends beyond to all forms of communication. Patient experiences articles like the ones found in the Patient Experience Journal are valuable reads for healthcare professionals because they remind professionals what it is like to be a patient. When looking at hospital experience stories and trying to quantify patient experience in hospitals, it can be all too easy for people's experiences to become numbers on a chart. It's important for patient experience teams to keep the humanity of their patients front and center.
Utilizing a program that allows healthcare teams to hear unsolicited patient experience feedback in their own words can redefine the patient satisfaction definition for good. Patient experience and patient satisfaction are highly intertwined, but they are not the same. Patient satisfaction is a more traditional metric that covers a patient's experience while they are in or immediately out of your healthcare organization's physical space. Patient satisfaction is primarily determined through surveys and might look like an automated email after you check out of your doctor's office with emoticons rated 1-5 and a question that states something like "On a scale from 1-5, how satisfied are you with your care today?" Patient experience is concerned with your patient's satisfaction inside and outside your healthcare space.
Every healthcare organization should develop its own patient experience framework personalized to its patients' experiences and needs. A patient experience methodology for an inner-city hospital may differ from a framework for a general practitioner in a small town. However, there are five basic tenets of patient experience that all teams should keep in mind: caring, listening, explaining, teamwork, and efficiency. In other words, patients want to be known, heard, and educated. They want to trust their providers' coordination and ability to meet their specific needs.
Patient Experience Examples
The patient experience is the sum of every interaction that a healthcare provider has with their patient. Yes, it's interacting with the staff within the organization, but it is also scheduling appointments, waiting in the lobby or the examination room, and even interacting with the healthcare organization out in the community. A significant challenge to collecting holistic patient experience examples today is that healthcare providers aren't asking the right questions to encapsulate the entire patient experience. While patient satisfaction examples might be able to be gleaned from a simple survey, they are often too narrow to encompass or detail patients' healthcare experience examples fully.
Authenticx provides healthcare providers the opportunity to hear patient care experience examples in their own words. One of the biggest challenges facing patient experience strategy today is the lack of actionable insight gained from other data sources such as surveys. Authenticx transforms healthcare providers' contact centers into valuable sources of information that can be easily understood and utilized in a way that can have a lasting impact on the patient experience overall.
Insight gained from Authenticx differs from survey data in a few important ways. The feedback gathered by Authenticx is unstructured and often unsolicited. That means that the healthcare provider did not contact the patient explicitly looking for impact. In the case of many Authenticx clients, they gain their most valuable insights from everyday conversations between their patients and employees that would have been happening anyway. Patients contact a call center for a myriad of reasons: they have questions about their prescriptions, after-care routine, billing, and more. During the course of the call, they reveal information that may seem trivial to them but is vital to your organization. For example, they say that they had been transferred three times or they'd been awaiting a call back for days. That kind of information informs your patient experience. Having access to that level of data gives healthcare providers the opportunity to shape their customer experience according to their customers' needs.
Authenticx also gives healthcare providers the opportunity to hear positive patient experience examples as well. These experiences can be valuable success stories for your organization and its treatment of patients.
How It Works
Gain a deeper level understanding of contact center conversations with AI solutions.
See a Preview
Aggregate
Pull customer interaction data across vendors, products, and services into a single source of truth.
Analyze
Collect quantitative and qualitative information to understand patterns and uncover opportunities.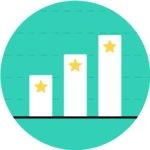 Activate
Confidently take action with insights that close the gap between your organization and your customers.
Why Is Patient Experience Important?
Why is patient experience important? Patient experience, patient satisfaction, and patient retention are highly related metrics. If patients are having a bad experience and are not satisfied with their care, they will find another healthcare provider. Patient experience programs can be used to:
Improve patient engagement and strengthen relationships between your physicians and their patients
Identify brand detractors and Eddies in your patient experience
Improve patient health outcomes
Identify what your organization is doing right
Provide a better experience than your competitors
Improve your organization's reputation
Increase patient retention
Decrease revenue loss
While every organization's patient experience strategy should look a little bit different, there are several patient experience best practices to help any organization get started. When creating a patient experience strategy, here are four tactics to place you on the best approach.
1. Map out your patient journey:
A patient's experience with your healthcare organization begins before they ever step foot into your physical space. When mapping out your patient's journey, take into consideration how and when they first contacted your organization, their difficulty booking an appointment, how long they waited before their first appointment, any issues that arose during discharge, and more. Try to get as granular as possible.
2. Synchronize your teams and efforts:
Give your patient a consistent experience across all platforms and interactions. Make sure your teams are on the same page when it comes to their specific care. This can be accomplished through patient engagement software, electronic health records, online appointment bookings, virtual AI assistants, and more.
3. Upgrade your communication:
Communication is one of the most important aspects of the patient experience. This might look like appointment confirmations, reminders, parking tips, emails about billing, or even parking instructions. Invest in your communication with patients.
4. Gather actionable data:
Constantly evaluate and re-evaluate your patient experience strategy based on data. A patient experience software like Authenticx provides healthcare organizations with actionable data from their patient's feedback in their own words.
Authenticx can provide healthcare organizations with examples of positive patient experiences so that they know their patient experience strategy is working. It can also be used to identify examples of patient experience goals. For example, let's say there is a goal in place to see a decreased number of patients calling with billing inquiries. A plan has been put in place to give patients better information about billing before leaving the hospital. Authenticx gives providers the ability to know if that plan worked or not based on the number of calls they receive about billing. Providers should create patient experience SMART goals that are specific to their organization and their current patient experience.
Patient Satisfaction vs. Patient Experience
Patient satisfaction and patient experience are often used interchangeably. In reality, they are closely related but are not the same. When it comes to patient satisfaction vs patient experience, one of these terms is more about the healthcare provider, rather than the patient. Patient satisfaction surveys give patients the opportunity to tell the healthcare provider what it wants to hear, rather than how it really was. That's one of the drawbacks of using structured feedback (a survey) rather than unstructured feedback (a phone call).
While we've detailed some of the ways to improve patient experience during hospital stays, it's important to remember that the patient experience extends beyond the hospital. Patient experience is about every interaction with a healthcare provider. Patient satisfaction and quality of care are important metrics that are only part of the overall patient experience.
To have a great patient experience, providers must also strive towards improving patient satisfaction. 8 ways to improve patient satisfaction include:
1. Try to ensure short wait times whenever possible.
A survey commissioned by healthcare provider Wolters Kluwer Health found that 30% of patients walked out of an appointment due to long wait times.
2. Strengthen communication between healthcare providers and patients.
Patient satisfaction is strongly tied to communication. It's important to strike a balance between using technology to communicate with patients and making sure that healthcare staff is taking the time to engage with patients. Patients want to be heard by other people, not machines.
3. Build transparency into your healthcare conversations.
Your patients want their healthcare team to be straightforward about treatment costs, wait times, and other aspects of interacting with your organization. Transparency promotes trust between patients and their care teams.
4. Make sure that follow-up calls and appointments are timely.
Give patients an opportunity to review their quality of care and ask follow-up questions.
5. Involve patients in their treatment plans.
Fully educate patients on their options for treatment and work together to choose their best option.
6. Use data to analyze patient satisfaction and take action.
Patient satisfaction survey like Authenticx provides healthcare providers with actionable insight. Not only does Authenticx help healthcare providers identify what's going wrong, it gives them the information they need to fix it.
7. Implement other healthcare technology to streamline operations and processes.
Healthcare technology like barcode scanners and electronic patient portals can reduce medical errors and increase efficiency. Teams that are on the same page can provide a consistent experience, improving satisfaction.
8. Keep your facility's environment and culture in mind.
Don't neglect your waiting room. The way your employees are treated by your healthcare organization will trickle down to how they treat your patients.
Patient experience is a holistic approach and is the sum of every interaction with a healthcare provider. While improving patient satisfaction may have an impact on improving patient experience, it's important to use data to identify any brand detractors and keep improving on existing strengths.