Your patients are talking. Are you listening?
Healthcare is complex. Building a patient-centric experience can be the key to understanding. Conversational analytics listens to patient interactions already happening and offers actionable insights.​
Start Listening
Authenticx analyzes customer conversations to surface recurring trends.
Leverage patient feedback to improve PX.
Utilize data insights to understand patient interactions to create a patient-centric experience that increases the quality of your patient journey.
Start listening to resolve pervasive disruptions in your healthcare PX through conversational intelligence.
Patient Satisfaction vs. Patient Experience
When it comes to patient satisfaction vs. patient experience, there's no mistaking the two – patient experience refers to the overall experience a patient has while under the care of a healthcare provider or facility, whereas patient satisfaction typically speaks to the patient's feelings about the quality of care they received. While healthcare providers may generally want the overall patient experience to be positive and for patient satisfaction levels to be high, there are many insights that can be gleaned from patient data related to their experience and general satisfaction.
Patient experience data can be especially helpful in hospital settings as a way to assess the quality of clinical outcomes, patient loyalty, and more. Hospitals can be stressful environments for many patients, so it's crucial for the healthcare professionals who work in such facilities to do everything within their power to provide the best care and the greatest patient experiences possible. As for how to go about improving patient experiences and enhancing patient satisfaction figures – there are a variety of methods and approaches. Finding the one that works best for your healthcare organization will likely involve some research and introspection, as well as a comprehensive analysis of as much patient experience data as is available.
Patient experience in hospitals can oftentimes provide a great deal of insight for hospital facilities and the healthcare providers that work there. When a patient shares their bad experience, for instance, a healthcare facility gains knowledge about how to provide better care. The patient experience can cover a broad timeline. From intake procedures to waiting in the waiting room and then waiting in the exam room to receiving the treatment or speaking with the doctor, nurse, nurse practitioner, radiologist, or other medical professionals – every interaction contributes to a patient's overall experience, and the quality of those interactions directly relates to a patient's level of satisfaction.
Improved patient satisfaction in hospital settings can also help improve patient outcomes and give healthcare providers a better idea of how patients are being treated and whether or not their healthcare needs are being adequately met. If multiple patients have similar complaints or cite similar concerns about how long it takes to see a doctor, for instance, the healthcare facility could devise a way to ensure that more healthcare professionals are on-site to ensure that patients can access the care they need more quickly and easily.
Patient satisfaction research can help ensure that hospitals, other healthcare facilities, and healthcare providers develop better methods of achieving greater levels of patient satisfaction. A satisfied patient is also generally more likely to recommend friends, family members, or loved ones to the same facility.
Patient Satisfaction in Healthcare
The role of patient satisfaction in healthcare is significant, to say the least, but it can sometimes be difficult for healthcare providers or facilities to assess the quality of care they are able to provide. A patient experience of care survey (or patient satisfaction surveys in general) can allow healthcare providers to see things from the patient's perspective, which can be an invaluable tool to help provide better quality care in the future.
Patient satisfaction examples might include information about how timely and responsive medical professionals were, how well information was communicated, as well as information about the general cleanliness and sanitation of the facility. Satisfied patients may not always communicate what went well about their treatment or stay in a healthcare facility, but dissatisfied patients can and frequently do identify issues that may be indicative of larger trends. Multiple patients lamenting a frustrating patient portal, for instance, could indicate that it's either time to update an outdated system or invest in a completely new system entirely.
Patient satisfaction survey examples could include questions about how easy it was to schedule an appointment, how clean and sanitary the facility appears, how long a patient had to wait to be seen by a healthcare provider, and more.
Patient Experience in Healthcare
What is patient experience? Patient experience in healthcare generally refers to everything a patient experiences while at a healthcare facility or under the care of a healthcare provider. From check-in to check-out and sometimes beyond if post-release treatment is also necessary – every interaction between a patient and a healthcare provider falls under the 'patient experience' umbrella.
Examples of positive patient experiences might look very simple – a patient comes in for a basic check-up and notices how remarkably clean and tidy everything is from the waiting room to the exam room. Other patient experience examples could be more complex. If a patient has been visiting a facility for a longer time period in order to treat a chronic illness, for example, they might express dissatisfaction with a cumbersome scheduling process or a confusing billing process. Both of these examples can give healthcare providers valuable insight into what they are doing well versus what they could improve.
Generally speaking, most healthcare professionals wish to provide a better patient experience. Best practices to help ensure that patients receive the best care possible. And in order for healthcare organizations or facilities to stay in business and continue to provide help to those who need it, the medical professionals who work there must do everything they can to ensure that patient needs are being met.
How It Works
Gain a deeper level understanding of contact center conversations with AI solutions.
See a Preview
Aggregate
Pull customer interaction data across vendors, products, and services into a single source of truth.
Analyze
Collect quantitative and qualitative information to understand patterns and uncover opportunities.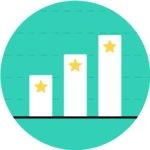 Activate
Confidently take action with insights that close the gap between your organization and your customers.
Why is Patient Experience Important?
In this post, we have touched on a number of topics related to patient satisfaction and patient experience, but why is patient experience important? And why is patient satisfaction important? Hospital experience stories can show that patient experience and health outcomes are oftentimes linked. If a patient has a negative experience because they felt that the facility was not clean enough and they later develop an infection as a result of that uncleanliness, that obviously has a negative impact on the patient outcome. On the other hand, if a patient has a very positive experience because the doctor spent the time listening to their concerns, that can allow the medical team responsible for the patient's treatment to provide potentially higher quality care.
Without insights into the patient experience, healthcare providers may have relatively little indication as to the success of their efforts. This lack of certainty can mean doctors or nurses might not know how to improve, and it can also hinder the administration's staffing recruitment initiatives and more. When healthcare providers and facilities do have access to patient experiences and satisfaction levels, they have much better guidelines to follow when deciding how to effectively allocate resources to make the most beneficial improvements. A patient satisfaction scale is needed.
Healthcare organizations interested in developing creative ways to increase patient satisfaction or healthcare providers who want to know how to improve patient satisfaction could consider developing or implementing a patient satisfaction project. In the next section, we will discuss some specific examples of how to improve patient experiences and patient satisfaction.
How to Improve Patient Experience
How to improve patient experience scores in hospitals generally depends on a number of contributing factors. In order to develop innovative ways to improve patient experience, healthcare providers need to be intimately familiar with how to measure patient satisfaction in healthcare. For modern healthcare organizations, patient data aggregation is one of the surest ways to go about improving patient experience. Smart goals or ways to improve patient experience in hospital settings may include optimizing the patient portal, improving staffing and logistics, and many others.
While there are numerous techniques and methods geared toward improving patient experience in hospitals and healthcare settings in general, here are 8 ways to improve patient satisfaction:
Punctuality – It's important to be as punctual as possible. This is crucial for keeping waiting times low and ensuring that patients get access to the care they need as quickly as feasible.
Personalized – A little rapport can go a long way. Being a patient is stressful and humbling, and providing a personalized touch can allow the patient to feel more at ease.
Cleanliness – Not only is it important to keep healthcare facilities clean and tidy, but it's also a sanitation issue. Ensuring that your facility spaces are always clean and sanitized is a relatively straightforward way to improve patient satisfaction overall.
Abundant Communication – Many patients have little or no medical training or proficiency. It's very important that providers and patients communicate clearly and effectively so that both parties are aware of the situation and how to proceed.
Active Listening – In conjunction with an abundance of communication, active listening techniques can help patients every bit as much as the professionals responsible for their care.
Transparency – Fostering a culture of transparency can help improve accountability and allow patients to feel more comfortable.
Realistic Expectations – Setting realistic expectations is vital for patients, especially when the outcome of a procedure or treatment may be uncertain.
Upgrade & Update Systems – Upgrading your healthcare facility's digital infrastructure can go a long way to support patient satisfaction as well.
For healthcare organizations wondering how to improve the patient experience or how to improve patient satisfaction in nursing, there are a number of approaches available. Deciding which is best will likely depend on your specific situation, and maintaining greater levels of patient satisfaction will also require an ongoing initiative to assess and improve care.