We all know navigating healthcare is complicated.
Your patients are frustrated and stuck. And your organization is wasting company resources resolving these disruptions. Isn't it time to identify and diagnose these pain points?
Stop PX Breakdowns. Get the Guide >
Get actionable customer feedback without survey fatigue. See Authenticx in action:
How are you currently monitoring patient satisfaction?
Collecting data is only part of the equation. Understanding begins by listening and engaging with the story your patients are sharing.
See Authenticx in Action
Types of Patient Satisfaction Surveys
When looking at the importance of patient satisfaction surveys, many companies may wonder why patient satisfaction is important. Customer feedback in the form of the various types of patient satisfaction surveys can be very important in relation to your healthcare organization's overall success. Analyzing a patient satisfaction survey in healthcare may be complex but crucial.
However, there are other ways to analyze customer satisfaction other than simply looking at survey results that may be even more beneficial. A healthcare call center can play a huge role in giving you deeper insights into your customer success and satisfaction.
Authenticx is a software company that seeks to help healthcare companies with analyzing customer interaction data. This process is done through artificial intelligence (AI). There are many potential benefits to using Authenticx's software to analyze and compile patient satisfaction surveys. A survey by itself may still leave a ton of customer feedback that remains untapped and unused.
With Authenticx, AI will be able to analyze the phone calls from customers when they call customer support. The insights provided by Authenticx may be able to help improve your company's overall customer experience.
Furthermore, you may be able to aggregate and organize audio data, as well as visual data, in order to help your company understand the concerns of your customers more effectively. With this improved understanding, you may be able to make more informed and impactful decisions.
In addition to analyzing patient satisfaction surveys, Authenticx can also analyze patient satisfaction via customer feedback during phone calls.
It is important to note that Authenticx is not a call center service, but a company that offers a software to help with customer service. It may enable you to tap into customer interaction data. However, Authentic does not actually provide service to the call center itself.
There are many potential benefits of using Authenticx to analyze and compile patient satisfaction surveys data and results. Authenticx may be able to help healthcare organizations combine the many existing types of patient satisfaction data across channels, all of it organized around their specific needs, interests, sources, and categories.
With a particular focus on learning from customer phone calls, Authenticx can help you gain great insights from healthcare call centers. Using Authenticx may be an incredibly valuable resource for healthcare companies.
When customers connect to call centers, Authenticx shows you customer interaction data. By enabling clients to tap into customer interaction data conveniently, Authenticx can provide your company with plenty of benefits.
Tools to Measure Patient Satisfaction
Authenticx may be able to help organizations measure patient satisfaction and gain valuable information with targeted call evaluations and data-based storytelling. Having access to tools to measure patient satisfaction may be greatly helpful to companies.
When taking in a normal patient satisfaction survey questionnaire, the circled results and data given on the patient satisfaction scale might not be able to truly pin down certain nuances, or be able to tell you how to measure patient satisfaction better in the future.
A problem with a traditional patient satisfaction survey is that many customers might not even wish to leave feedback or even leave honest feedback. This means that surveys can be limited in value due to them requiring solicitation. Even the response rates for a single question survey may not be great, whereas multiple question surveys and questionnaires might leave even more gaps.
Another issue with a traditional survey is that it is retrospective. Any insights that may be gained from an "in the moment" interaction with the customer may be lost.
Authenticx may be able to help you analyze phone calls from customers in a better and smarter way. Machine learning can also help auto score conversational evaluations, which means saving time and effort on your organization's part, as well as potentially making all of your data more pinpointed and accurate. Your analysts may be able to work with more precision and less confusion.
Authenticx' speech analysis and automated topic identification may be a big boon for any customer satisfaction analyst.
Patient Satisfaction Questionnaire in Hospitals
Authenticx may be able help hospitals with categorization. The Authenticx software may help with the process of categorizing and tagging patient satisfaction survey results data to give it structure and make it shareable across their organization. This way, any data that comes from patient satisfaction questionnaire in hospitals and hospital patient satisfaction survey questions may be better managed and organized.
Authenticx may be able to help you gain immersive and impactful insights that your organization may have been missing out on when looking at the results of a patient satisfaction survey questionnaire hospital. Authenticx can help you combine your data across channels and teams, so that you may be able to gain more analytical insights into the results of your patient satisfaction survey questions hospital.
With Authenticx' aim to help you activate and more confidently take action, you may be able to more effectively identify and diagnose customer problems and pain points.
Being able to categorize and tag existing data, and also being able to share it effortlessly with Authenticx, may be able to help you account for every voice of your patient population with more care.
In addition, your organization may be able to better assess your customer support agent performance, and also engage in coaching with the goal of improving customer quality scores in the long run.
Patient Satisfaction Survey Examples
There are many reasons why patient phone calls can be a better source of feedback about patient satisfaction than the types of patient satisfaction surveys. Certain data and analyses such as voice, tone, emotional nuance, emphasis, and more, might not be able to be analyzed in a written survey.
With Authenticx, however, your organization may be able to take fuller advantage of the results from patient satisfaction survey questions that you have already gained or will obtain in the future. That means that the effectiveness may be raised when it comes to the patient satisfaction survey, examples being one question surveys given by your support center.
Many healthcare companies might utilize a patient satisfaction survey template or patient satisfaction survey report in order to see how to best build their own questionnaire or survey form. However, there is the option of saving time, money, and resources when it comes to resolving customer dissatisfaction.
The key solution features of Authenticx include helping you dive deeper into transcripts and audio, also automating the topic identification process. With the addition of an easy rule-based classification with Authenticx, your organization can potentially save plenty of time.
Patient Satisfaction Scores And Outcomes
There are several types of patient satisfaction surveys that exist. More or less, they typically involve looking at patient satisfaction scores and outcomes from the validated patient satisfaction survey. After seeing the data and results of the customer satisfaction surveys, your organization might be wanting to ask the question of how to improve patient satisfaction.
Authenticx provides a Smart Sample solution that seeks to help your organization target evaluations. You may be able to see which topics and themes matter most to your demographics and patients, and which ones matter most to your particular organization. This may be able to help shape the future of your organization and by gaining more focus when it comes to patient success.
For example, an issue that might come with managing a ton of inbound calls at your call center is a long wait time or queue. Authenticx may be able to help tell you that impatience is a problem that leads to lower customer satisfaction rates.
In addition, the Authenticx software may be able to help you with improving the accuracy and richness of your call center customer interaction insights. These invaluable insights can then potentially be able to help you run your call center better.
How It Works
Gain a deeper level understanding of contact center conversations with AI solutions.
See a Preview
Aggregate
Pull customer interaction data across vendors, products, and services into a single source of truth.
Analyze
Collect quantitative and qualitative information to understand patterns and uncover opportunities.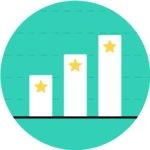 Activate
Confidently take action with insights that close the gap between your organization and your customers.
Patient Satisfaction Project?
When it comes to an industry as important and life-changing, patient satisfaction and quality of care are very important. When thinking about patient satisfaction examples that your customer support has received, your organization might be thinking about conducting a patient satisfaction project in order to improve overall satisfaction rates and customer success.
Authenticx may be able to help you with your patient satisfaction research in a meaningful way by providing you with valuable tools and assistance when it comes to analyzing voice calls to your call center and phone transcripts.
Some issues and malcontent that individual patients have might stem from larger themes of issues. Authenticx's process helps you aggregate and organize both audio and visual data may be able to help you understand customer concerns and make more significant changes targeted at your client base. You can better understand the patient values and concerns, and align them to your healthcare principles, and vice versa.
With a bigger variety of interaction data and improved insights into your patient base, you may be able to gain many benefits. Using machine learning to analyze and activate customer interaction data at scale may be a great tool for your healthcare company and customer care analysts.