Your customers are talking. Are you listening?
Healthcare is complex (and confusing for your customers). Conversational analytics listens to customer interactions already happening and offers actionable insights.
Learn More
Get actionable customer feedback without survey fatigue or external market research.
Customer Experience that's immersive and intelligent.
With conversational intelligence technology Authenticx confidently listens and identifies disruptions impacting customers across the life sciences enterprise.
Over 50,000 customer interactions demonstrate how pervasive disruptions in the healthcare customer journey continue to be.
Call Center Insights
Call centers today face many challenges. Healthcare organizations are always asking what is a call center supposed to do if its agents are not performing well enough. The importance of call center excellence cannot be understated. In addition, how can your organization procure call center insights that are useful and actionable? You may have a lot of customer interaction data but nothing solid to use it for.
Authenticx is a software platform company that can generate call center insights by using conversational data to evaluate customer and agent voices. The software can help healthcare companies perform this sort of analysis with artificial intelligence (AI).
Through Authenticx, AI analyzes phone calls when a customer calls support with the end goal of enabling you to improve your customer experience. You can aggregate and organize both audio and visual data in order to help your organization better understand customer concerns. With this more thorough understanding, you can make impactful changes.
The beneficial insights generated by Authenticx's software can help you in finding out, "What is a call center environment able to achieve when improvements and adjustments are made?" However, it is important to be aware that Authenticx is a software company and not a call center service. It enables you to tap into customer interaction data but does not actually provide service to the call center itself.
Call Center Operations Management
Call center operations management of organizations in the healthcare industry can use Authenticx to effectively analyze their call center performance. They can link their telephony platforms and improve their call center practice.
Incorporating tips for working in a call center into your call center management plan can refine the way you employ call center best practices and enhance agent performance. Hiring and training agents is an essential part of any call center operations. You need to ensure that the agents you hire receive the proper training and feedback so that they can develop better agent skills.
Supervisors may oversee onboarding processes, set goals, assign responsibilities to agents, and periodically evaluate agent performance. If something disrupts customer satisfaction, it is typically on the management to figure out what is impeding the call center's success.
Next, it is critical to analyze the behavior of customers who call your contact or call center agents. By grasping their behavior, sentiment, and needs, you can improve your call center operations more effectively. There is plenty to be learned from customer interaction data, and software solutions can facilitate the process of finding data that matters.
The more successfully you manage your agents and the more efficient the call center, the bigger the positive impact you can have on your organization.
Call Center Agent
Agent performance is a critical factor in how successful your organization is. The higher performing your agents, the happier your customers will be with customer service. This can impact customer reviews, customer retention, and more. As a healthcare company, knowing how to improve customer satisfaction and run a call center efficiently is important.
Authenticx allows healthcare organizations to comprehensively assess their agents' performance. The software provides insight into what a call center agent is saying while resolving issues with customers and whether there are additional call center agent skills that should be learned. If the call center agent's duties and responsibilities are not being adequately met, Authenticx can also enable you to give quick and convenient feedback and coaching to your call center agent.
How It Works
Gain a deeper level understanding of contact center conversations with AI solutions.
See a Preview
Aggregate
Pull customer interaction data across vendors, products, and services into a single source of truth.
Analyze
Collect quantitative and qualitative information to understand patterns and uncover opportunities.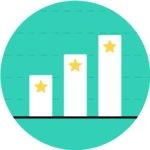 Activate
Confidently take action with insights that close the gap between your organization and your customers.
Importance Of Call Center Agent
The importance of call center agents in the customer experience is high. When customers have a problem, they want it to be resolved quickly and painlessly. If they call customer service and end up waiting on hold, constantly transferred, and failing to have their problems resolved on the first call, they won't be happy.
The importance of call center agent performance is fairly obvious, but how to become a good call center agent is a trickier question to tackle. What makes a call center representative good? Certain skills are likely to show up in high- agents, such as:
* *Problem-solving* – Call center agents performing often have to have a good knowledge of the types of problems that come up so that they can painlessly resolve issues for customers.
* *Decision-making* – Calls can be hard to navigate at times. Good decision-making skills can improve the way that a call center agent deals with their calls.
* *Interpersonal* – While software can help you identify customer sentiment, it is still great for agents to have strong interpersonal skills so that they can de-escalate problematic situations and build a trusting rapport with the customer.
* *Communication* – A call center agent naturally needs to have clear communication. They should be able to engage with both customer callers and their own team members.
* *Time management* – Call center agents often have to juggle a lot of work. If your inbound call volume is high or there are strict goals and deadlines set, the agent needs to have good time management skills in order to stay on track.
Call Center Methodology
When providing call center training material, it is key to include the typical call center process and other details that an agent working at a call center might need to know like the back of their hand.
Taking a look at call center action plan samples can boost your organization's understanding of how you can act to improve agent performance and call center effectiveness. There are also many best practices that you can use to enhance your call center.
You will typically need to identify key performance indicators (KPIs) to evaluate how well your call center is doing. KPIs for call centers include first-call resolution, average handling time, and other metrics that give insight into how your call center is performing and how you can improve. Devising strategies and improving your call center methodology can result in more impressive metrics and higher call center efficiency.
Successful Call Center Strategies
Call center excellence is built on the foundation of successful call center strategies and call center development ideas. You may want to create new call center initiatives, provide additional types of feedback, or build new channels. Call center process improvement can be made through the adaptation of advanced software platforms.
Utilizing Authenticx is a successful call center strategy because the Authenticx software helps monitor trends. This allows call centers to implement continual quality improvement and accountability. Many healthcare call centers have found success in using Authenticx to improve agent performance, give feedback, monitor call center calls, and track customer sentiment and behavior.
Authenticx works by aggregating data, analyzing it, and then activating it for you. Your organization can gain powerful, immersive data that helps with the decision-making and call center planning process.
Surveys are a traditional way of collecting data from customers. However, there is a lot that they may miss, and data collected from surveys may be lacking in context. Authenticx can fix that problem for you by providing you with context and insights that you might otherwise not be in touch with. You can even combine data across silos and teams for maximum efficiency.
Types Of Call Center
Numerous types of call centers exist. You may have an inbound call center, an outbound call center, an automated call center, a virtual call center, or a multichannel call center. All of these call center initiatives are essentially meant to improve the way you communicate with customers and clients.
An inbound call center may process orders, provide dispatch services, offer help and support, and transfer calls.
An outbound call center usually deals with marketing and increasing sales. Customer outreach is often done by a telemarketer.
Automated call centers may manage voicemail, help customers find locations efficiently, or have interactive voice responders that allow callers to speak directly to have their questions automatically answered. They may also get their call transferred to a real call center agent.
Some call centers now operate remotely, their agents working from home via a virtual call center. They may specialize in various types of calls, both inbound and outbound. While virtual call center initiatives may help you cut down on operating costs, they aren't for everyone.
Finally, multichannel (or omnichannel) call centers are call centers that have extra customization of what the call center agents are responsible for. Many, if not all, departments may be in contact with each other to better understand and serve the customer.
Customers want to perceive empathy in call center agents. The issues they struggle with can be highly challenging ones, and they tend to react poorly if they sense that your call center agents do not care about their concerns. Empathy can be shown through word choice, speaking tone, quality and efficiency of service, and other factors.
Inbound call center agents likely have to show the most empathy in the way they communicate with customers. They might be offering technical assistance, but in the healthcare field, there are plenty of non-technical concerns and needs that customers will be calling about. Prompt and effective assistance can go a long way in improving customer satisfaction.