Unfiltered feedback that's raw, honest, and renewable.
Tap into existing customer conversations to reveal qualitative feedback. This unfiltered, renewable source of insights accounts for every customer voice – even those who don't respond to surveys.
Start Listening
Download the Checklist: 5 Ways to Listen to the Voice of your Customers
This checklist shares 5 ways to build an effective, immersive insights program that listens to the voice of your customers providing honest and raw feedback.
How Artificial Intelligence Is Changing the Way Healthcare Listens
Artificial intelligence is helping healthcare listen at scale. Understand how and why artificial intelligence is changing how healthcare improves customer experience.
Read More
Data Call Center
Your data call center can be used to connect with people and gain valuable insights into the patient experience. Call center data has a number of purposes, but it's important to know how to analyze that data for maximum results. You need to know how to understand it in context.
For example, one data call center dataset may be relevant to patients with diabetes; another could help you learn more about the inpatient experience. Understanding different types of data can allow you to get more out of calls, extracting the most useful information and putting that data in context for an even deeper look into the topic at hand.
Authenticx helps those in the healthcare space analyze customer interaction data using AI. Organizations can use Authenticx to monitor their call center data and learn how to take action on their findings.
The platform analyzes millions of conversations in order to identify trends in healthcare, allowing users to make more informed decisions about how to treat patients going forward. This humanizes conversational intelligence and enables companies to get a closer look at what's happening with patients, how well they're being served, and what changes might be implemented in the future for better results. Authenticx makes it possible for patients and healthcare organizations to connect on a deeper level.
How to Use Call Center Data
In terms of how to use call center data, you have several options. A data call center analysis can reveal critical information and point you in the right direction, helping you to get a better sense of what kind of information you're dealing with and how it can be used to improve the patient experience.
Similarly, a call center audio dataset can provide information on patient calls. It's important to analyze your calls and customer service dataset, listening for patterns in conversations to determine the best course of action for any given scenario.
Call centers can use Authenticx to streamline their monitoring functions to that it's easier to flag high-risk events, escalate critical errors, and get immediate context on how they can improve call quality. With Authenticx you can get the most out of your data, analyzing it from every angle and figuring out how to implement your findings into your wider business strategy.
While analyzing your data on a surface level is helpful, it can be even more useful to thoroughly examine it in a variety of ways. Authenticx makes it possible for users to extract more meaningful insights from their datasets using AI-powered tools.
Analytics
Data call center analytics provide crucial information about the customer experience. Call center predictive analytics are especially useful, as they can model future performance and allow businesses to generate forecasts based on likely scenarios. There are various call center analytics tools that can help you analyze your data, such as listening and conversing tools.
AI-powered chatbots are another useful tool that can be used to connect with customers, provide them with the information they need and, in turn, gather valuable feedback about their experience using your website. As the contact center analytics market grows, so does the demand for analytics tools.
Viewing a call center analytics case study can give you a better idea of how these analytics work and how they can be used to improve the customer experience. Authenticx analyzes customer calls by collecting near real-time data from those calls and has several different success stories demonstrating the effectiveness of the platform in boosting call center quality.
For example, an insurances series organization was trying to determine how to improve their member services call quality score and reached out to Authenticx for help. Since partnering with the platform, their quality score has increased by 32%.
Sentiment Analysis
A call center sentiment analysis examines the ideas, concerns, and feelings expressed in a call center conversation. This can be a good way to gauge customer satisfaction, as well as identify areas for improvement for the call agent.
By studying these interactions, call centers can make better decisions about how to effectively engage callers, addressing their needs from both a human and practical standpoint. It's important to not only understand their issue, but sympathize with them and work through the problem in a way that feels personal.
With a call center dataset for sentiment analysis, you can extract meaningful insights and find ways to incorporate those into your services. Likewise, a call center dashboard can display all of your information in a single location, allowing you to easily access your desired tools and data.
The Authenticx solution was built to analyze call center conversations in order to understand customer concerns and find ways to improve their experience. Call center agents can benefit from Authenticx's tools to analyze conversations, assess caller emotions, and access smart prediction features to make better decisions down the road.
How It Works
Gain a deeper level understanding of contact center conversations with AI solutions.
See a Preview
Aggregate
Pull customer interaction data across vendors, products, and services into a single source of truth.
Analyze
Collect quantitative and qualitative information to understand patterns and uncover opportunities.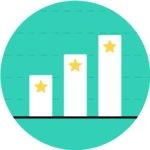 Activate
Confidently take action with insights that close the gap between your organization and your customers.
Call Center Reporting Best Practices
Following call center reporting best practices can help ensure a smooth, productive conversation for all parties involved. For instance, it's generally recommended that centers use some type of call center reporting tools to better analyze conversations and dig deeper into the customer experience.
If you work in healthcare, then you should follow healthcare call center best practices. If you work in retail, then it's important to consider retail best practices, and so on. Accessing a data call center report list can help you understand what calls entail and how to report on your findings.
Authenticx helps call centers maximize the conversational data they already have to gain a comprehensive view of performance with consolidated reporting. The platform allows healthcare organizations to aggregate, analyze, and activate their data for better insights. These can then be used to drive decision-making and meet patient needs more effectively. In this way, Authenticx introduces a new standard for conversational intelligence, taking a holistic approach to customer calls that extend beyond the time that they hang up the phone.
Authenticx users enjoy the benefits of analyzing existing data, as well as obtaining new data that can be analyzed to understand the patient experience.
Call Center Report
Upon completion of a call center analysis, you can compile your findings into a call center report. This report can detail everything from agent helpfulness to the quality of the actual call sound and volume. To learn more about call center reports, you can view sample inbound call center reports. These can be helpful for understanding the driving forces behind calls.
For instance, you can learn more about customer concerns and what patterns or trends are influencing their actions. All of this information and more can be included in a call center report.
You might also consider using a call center report template as a guide for writing helpful reports on your findings. Authenticx's Smart Sample features help analysts better understand data using specific themes and topics to evaluate different scenarios. With Authenticx you can share the whole story in your reports, utilizing tools such as Montage Builder, Smart Predict, and the Eddy Effect Dashboard to get a complete look at the patient experience. Authenticx makes it easy for users to thoroughly analyze their data, understanding the nuances in phone conversations and pointing businesses in the right direction to improve their interactions with those they serve.
Call Center Optimization
Proper call center optimization can ensure a better experience for everyone involved. Perhaps the best way to optimize your call center is by using detailed analytics. It isn't enough to simply get on the phone with a customer, hear their concerns, offer a solution, and send them on their way.
It's equally as important to analyze the conversation after the fact, aggregating all of your data to identify certain patterns that can reveal common pain points in the customer experience. This can help you develop better strategies for customer engagement going forward.
You should also work to address gaps in training. There are many ways you can spot issues, including analyzing a call transcript dataset and viewing a call center database sample. By offering the right training to agents, you promote better customer engagement and allow for more productive conversations. Authenticx provides a fully-immersive solution to help healthcare call centers analyze their data holistically, pinpointing gaps in training and working to identify trends in the customer experience.
With Authenticx you can gain valuable context via data-backed storytelling, organize your insights according to various criteria, and leverage machine learning to auto-score calls. These features can be incredibly helpful to call centers that are trying to learn more about the customer experience. Rather than just relying on surface-level insights, you can dig deeper to uncover more robust data.