Your customers are talking. Are you listening?
Healthcare is complex (and confusing for your customers). Conversational analytics listens to customer interactions already happening and offers actionable insights.
Learn More
Get actionable customer feedback without survey fatigue or external market research.
CX in pharma that's immersive and intelligent.
With conversational intelligence technology Authenticx confidently listens and identifies disruptions impacting customers across the life sciences enterprise.
Over 50,000 customer interactions demonstrate how pervasive disruptions in the healthcare customer journey continue to be.
Pharma Market Insights
One of the best ways to collect pharma market insights is by speaking directly with customers. Doing so, you can learn more about their pain points and what changes they'd like to see to your products going forward.
You can also get a better idea of what things are going well and what customers enjoy about your products. Gathering feedback through written surveys can be like playing a game of telephone in which the customer's voice is lost in the shuffle, but by speaking to them directly, you can more accurately capture the essence of their message.
Pharma market insights software can be used to obtain valuable insights. The software can record and analyze what's being said so that you don't have to keep track of everything by hand.
Software like this can be especially helpful for large call centers or those that speak with large numbers of customers each day. With a pharma market insights platform, pharmaceutical companies can learn more about the market and gain a better understanding of the customer experience. This can help them to improve their products and business operations all around.
Authenticx utilizes conversational intelligence technology to listen to and identify disruptions impacting customers in the pharmaceutical market. The platform analyzes all aspects of conversations, including metrics and qualitative human emotion to get a full picture of the customer experience.
Statistics alone are not enough—you also need to understand what customers are feeling and what their perceptions of your product actually are. With Authenticx you can achieve a single source of truth, keeping everyone in your organization on the same page. You can easily compare insights and combine existing interactions with customers for a more holistic look at the customer experience across platforms. Software like this can help you to gather richer insights, which can ultimately be used to increase revenue.
Pharma Market Insights Analytics
Pharma market insights analytics provide critical insight into the customer experience and allow companies to make smarter, data-driven decisions around their products and services. For example, with an insights analytics platform, you can receive pharma market insights reports automatically. Rather than having to create report after report by hand, you can automate most, if not all of this process to obtain insights in a much quicker, easier way.
Analytics platforms often provide insights that users would have otherwise overlooked, and so it's a good idea to leverage technology whenever possible.
Pharma reports can tell you everything from the types of customers that are purchasing your products to what those customers actually think about your products. They can tell you whether or not your products are working as intended and what side effects they're causing. This information is critical to your growth as an organization. You need to be able to measure your products' effectiveness and the extent to which they're meeting customers' needs.
The pharmaceutical market can use Authenticx to improve reporting and analytics based on accumulated interaction data. By unifying data this way, Authenticx provides users with a more accurate overview of customer feedback. They can see things from a holistic point of view and determine how to improve the customer experience going forward. This, in turn, helps them to improve their products and increase sales.
Pharma Market Research
Pharma market research demonstrates the impact of customer insights on the pharmaceutical space. Seeing how other companies have improved the customer experience through analytics is a great way to improve your own business operations.
Pharma market research companies provide research to help companies understand the market, but when possible, it's best to conduct your own research that's specific to your business. Analytics obtained through platforms like Authenticx make this research possible.
Viewing a pharma market research case study can also give you a better idea of the current state of the market and what sorts of products and services customers are responding best to.
However, one of the greatest challenges that pharma is facing today is trying to sift through large volumes of data. It can be incredibly difficult to determine which data is most relevant. As such, whether you're collecting data or viewing someone else's data, it's important to know what to focus on. You need to determine how to tune out the background noise.
Authenticx allows users to connect with customers more directly and thereby mine the most useful insights. The platform helps companies recognize patterns and listen closely to customers' voices to understand what it is they're actually saying. It can be difficult for customers to articulate their thoughts, but by viewing your data as a whole, you can identify common denominators and figure out which issues need the most attention.
How It Works
Gain a deeper level understanding of contact center conversations with AI solutions.
See a Preview
Aggregate
Pull customer interaction data across vendors, products, and services into a single source of truth.
Analyze
Collect quantitative and qualitative information to understand patterns and uncover opportunities.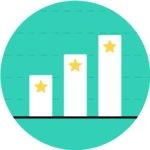 Activate
Confidently take action with insights that close the gap between your organization and your customers.
Pharma Trends
Staying up to date with the latest pharma trends is crucial for those that work in the pharmaceutical space. It's important to be aware of customer needs and the products that are meeting those needs—and the products that aren't. Monitoring the biotech sector performance can also help pharmaceutical companies develop new products. While the biotech sector relies heavily on living organisms to produce medicines and pharma makes chemical-based products, the two often go hand-in-hand in advancing the world of medicine.
The biotech sector outlook is promising, and an increasing number of pharmaceutical companies are partnering with those in the biotech space to deliver innovative products to customers. Market research can give you a good understanding of how the two industries are related and how they are working together to meet the needs of customers.
Still, it's important to listen to customers. No one understands the customer experience better than the customers themselves, and so pharma and biotech companies should prioritize interactions with their customers for a more robust understanding of how their products impact users.
Authenticx offers helpful tools for companies to listen in on and extract meaningful insights from conversations. Using conversational intelligence, Authenticx analyzes interactions from all angles and provides users with detailed insights related to the customer experience. These insights can be used to better understand product impact and improve those products to better serve customers.
Pharmaceutical Research Companies
Pharmaceutical research companies conduct research and sponsor studies in pharma. Their research is incredibly valuable to pharmaceutical companies that are investing in new products or making changes to existing ones. Customer interaction research is among the most useful, as it offers a glimpse into the minds of customers and allows companies to determine whether or not they're hitting the mark in terms of product effectiveness.
Healthcare market research companies offer research on general customer trends, but it's important to account for the needs of your specific customers. You can do this by speaking with them directly.
While the top healthcare market research companies offer valuable market research, platforms like Authenticx provide more tailored insights and help users uncover trends related to their specific products and customers. Instead of relying solely on wider market trends, pharma companies can tune in to each customer. The Authenticx platform helps to accelerate what's already in motion and encourages users to listen closer to what customers are saying.
With Authenticx you can un-silo your data and obtain insights through data-backed storytelling. What's more, you can organize insights by needs, drivers, and more. Authenticx makes it easy for pharmaceutical companies to take action on insights, accounting for each customer voice while addressing larger trends in data.
With solutions like Speech Analyticx and Smart Predict, Authenticx helps users dig deeper into customer data, analyzing multiple aspects of speech to better understand the customer experience and improve the way they interact with customers.
Difference Between Pharma and Life Sciences
So what is the difference between pharma and life sciences? The pharmaceutical industry is considered part of the life science industry because of its focus on the development, creation, and distribution of medications to aid in the health of living things. In other words, pharma is a category of life sciences that focuses specifically on medicine.
Life sciences technology trends point towards an increase in data-sharing. As more and more companies realize the importance of having access to un-siloed data, they are increasingly seeking solutions to extract and share data.
Another one of the major life science industry trends—which also ties into the growing availability of data—is an increased focus on the customer experience. Because life sciences products are designed to benefit humans, it's important that companies interact directly with the people they serve. They should gather feedback and opinions as much as possible to gauge the effectiveness of their products and what pain points, if any, customers are experiencing when using those products.
Viewing a life sciences industry report can give you a better idea of the general customer experience with life sciences products.
Getting a life science industry overview is crucial to understanding pharma today, as well as other industries involved in the advancement of life sciences. Authenticx for Life Sciences leverages conversational intelligence to identify disruptions in the customer experience. Authenticx reports trends over time to help users improve quality and drive better decision-making across the board. With Authenticx you can optimize conversational analysis to create a better customer experience for your customers, thus promoting business growth.