Invest to optimize your digital front door.
Operations leaders need to be able to confidently identify disruptions impacting customers across the enterprise. Authenticx was founded to surface meaningful insights from unstructured data.
Learn More
Improve your call metrics and their quality of care by blending regulations with human connection. Get answers about your script strategy.
"]
Leverage your healthcare call center for actionable intel.
Improve compliance and increase quality scores across call centers by listening to customer interactions at scale.
See Authenticx in Action
Contact Center Management
Contact centers are utilized by practically every international enterprise throughout numerous industries from around the globe. As such, contact center operations can vary widely depending upon the parent company or the overseeing agency in charge of contact center management. For some companies, contact centers represent a nexus of customer engagement activity – customers can call in to receive customer service, provide customer feedback about products and services, and outgoing contact centers can support marketing teams with outreach and campaign initiatives.
Contact center operations can help businesses provide remote customer service, facilitate other customer communications initiatives, and provide customer support through digital channels as well like text, email, chat, social media, and others. As more companies seek to bolster their digital presence and e-commerce strategies, these companies are also investing in greater contact center capabilities. As for how exactly an organization chooses to enhance its call centers, it largely depends upon the ultimate goals of the company – more employees or call center agents can help ensure that customers spend less time waiting in queues, for instance.
Quality contact center management starts with empowering the managers and supervisors who will be responsible for the successful daily operations of the contact center. Managers can receive their contact management certification by enrolling in an in-person or online course and can develop their leadership and management skills and develop other techniques to support agents and optimize contact center operations.
Contact centers are also beneficial to organizations because they allow the company to gain uninhibited access to valuable customer data. Customer preferences, needs, likes, dislikes, and purchasing patterns can all be gleaned from implementing a powerful contact center management system. Modern contact center software frequently utilizes machine learning and artificial intelligence to help support agents and supervisors.
Contact center personnel can generally be expected to be responsible for answering incoming calls or, if the contact center is an outbound or outgoing call center, dialing potential customers in the hopes of making a sale. Some companies may have specific guidelines or goals for agents regarding productivity, and there are several other ways to measure a contact center agent's performance. These key performance indicators (KPIs) can also provide the employer with information about how to better train contact center agents. Generally speaking, more satisfied employees can lead to more satisfied customers which can lead to improvements in customer satisfaction levels, customer retention, customer loyalty, and potentially improve brand perception as well.
Contact Center Management System
There are numerous types of contact centers that utilize varying kinds of contact center software based on the primary functions of the contact center's operations. Outgoing contact centers can help businesses grow and gain more customers and inbound contact centers can provide customer support and other remote customer engagement assistance.
A contact center management system can help organizations develop better workflows and cultivate healthier workplace atmospheres. Contact centers can be some of the busiest places on earth in terms of call volume – by striving to create an efficient and organized environment, call center agents can be more satisfied and perform more optimally.
Better contact center workforce management can help improve operations at every level of a contact center. In order to manage a contact center successfully, management and supervisors must be highly trained to not only oversee the daily operations of the call center – tasks like workforce scheduling, forecasting, and resource management – but also to provide agents with the necessary guidance and support. Because the position can be so demanding, it's important that personnel have strong leadership skills, a valiant work ethic, and good listening skills as well. A supervisor that cannot listen to an employee's thoughts or concerns may not have an in-depth understanding of the challenges agents face.
Contact center management software helps organizations by reducing the amount of busywork employees need to engage in by relying on machine learning and artificial intelligence to automate menial, repetitive tasks. This way, agents can remain focused on their calls and providing stellar customer service, supervisors can remain focused on overseeing operations, and the business as a whole can remain focused on increasing profit margins and expanding revenue streams.
Related Resources
How It Works
Gain a deeper level understanding of contact center conversations with AI solutions.
Learn More
Aggregate
Pull customer interaction data across vendors, products, and services into a single source of truth.
Analyze
Collect quantitative and qualitative information to understand patterns and uncover opportunities.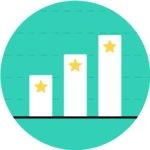 Activate
Confidently take action with insights that close the gap between your organization and your customers.
Contact Center Experience
Contact center services can accomplish a great deal for a company and for customers as well. In today's digital information era, more and more customers are looking for ways to interact with businesses in a digital landscape. While many people may assume contact centers are primarily utilized to handle phone calls, contact centers can also be equipped to handle other channels like email, text, webchat, and social media interactions as well.
It can also be difficult to thrive amid all the chaos of the contact center experience. Thankfully, however, there are several tools and techniques agents and contact center operators can use in order to improve utilization in a contact center environment. Agents can monitor their performance from a centralized dashboard and supervisors or managers can provide real-time feedback in some cases.
No two contact centers are identical, and similarly, no two people are going to have the same experience either working at or calling into a contact center. Supervisors must remember that agents are people too, and agents must remember that the customers are also people and that everyone involved deserves to be treated with dignity and respect.
How To Improve Contact Center Operations
How to improve contact center operations likely depends upon the individual contact center – no two organizations are exactly alike and so the greatest challenges facing one organization may be little more than speedbumps to other businesses. In order to make improvements, a company must first comprehensively assess its current status in order to identify operations that need improvements and which operations are already optimized.
As for how artificial intelligence is transforming contact centers, AI can help streamline operations, optimize agent performance, and much more. Contact center services examples could include any type of customer engagement or interaction with a company facilitated by the organization's system. Common basic services provided by call centers generally encompass customer support via phone call, web chat, or email. But how can an organization seek to improve its contact center operations?
There are a number of ways an organization could try to make improvements to its call center operations. Common methods generally involve a reexamination of existing protocols and strategies before implementing new ones. Organizations can assess current metrics and key performance indicators and, with data analysis, make any necessary changes to how agents' performance scores work. It may also be helpful to review call scripts and make any revisions or amendments based on customer and/or internal feedback.
Other ways to improve could include implementing a new contact center management platform. As technology continues to improve, it provides greater opportunities for companies and employees to streamline their workflows and eliminate unnecessary or redundant tasks thanks to the capabilities of machine learning and artificial intelligence. And when employees – especially contact center agents – have more time to dedicate to callers and customers, they can reduce wait times for customers while simultaneously improving the quality of their customer service.
Successful Contact Center Strategies
Firstly, in order for a contact center to operate successfully, a company needs to hire the right personnel. Organizations should look for leadership skills, active listening, adaptability, and goal-driven personalities for supervisor or management roles. Agents will also likely have many of those skills in addition to excellent communication skills and an ability to process large volumes of information with relative quickness and ease. Once your organization has a capable and competent workforce, providing them with adequate training and coaching can help boost their confidence as well.
Developing an action plan for a contact center is one of the first steps in implementing more successful contact center strategies. To ensure that scheduling is completed efficiently and in a timely manner, contact center supervisors most often balance the schedules in order to meet demand. Too many agents with not enough callers can result in underutilized resources, and on the other hand, too few agents having to handle high volumes of calls can lead to increased wait times for callers and reduced customer satisfaction levels.
Contact center managers can also enroll in a contact center management course to gain a better understanding of the skills and knowledge needed to successfully operate a contact center. Courses are available online and in person and some even offer certification upon completion of the course. Companies can also provide ongoing coaching and training opportunities for agents to help maintain agent quality performance.
Many successful contact centers are successful because of the hard work and dedication of the employees. And in order for employees to be able to succeed and provide excellent customer service, businesses must first invest in the systems and infrastructure to support employees and give them the tools necessary to succeed. Contact centers can be very stressful environments for employees and supervisors alike, and it can also be stressful for customers calling in. By taking steps to ensure that the contact center is adequately staffed and that the employees are properly trained and have all the tools they need at their disposal, organizations make the process a lot less painful for all parties involved.