Reduce risk and improve quality scores.
Authenticx helps compliance leaders improve quality scores and build consistency in call center performance. Using conversational intelligence, our platform reveals root causes of compliance events.
Learn More
Authenticx analyzes customer conversations to surface recurring trends.
Increase Monitoring and Reduce Compliance Observations
Wanting to mitigate risk and reduce compliance observations, a life sciences company was able flag high-risk events, escalate critical errors, and get immediate context in their patient call center.
HIPAA Compliance Call Center
The Health Insurance Portability and Accountability Act of 1996, also referred to as HIPAA, is a federal law requiring adherence to national standards that protect the release or disclosure of sensitive patient health information. HIPAA compliance starts with understanding HIPAA verification, meaning those responsible for handling patient information must be cautious when releasing patient information and verify or confirm that requests for the release of information are coming from the patient. A contact center for healthcare, or a healthcare HIPAA compliance call center, is a point of contact for customers needing assistance within various healthcare settings. For example, patients may contact a healthcare call center to schedule appointments, handle inquiries, or other healthcare-related services. Therefore, it is vital for any organization handling patient information to maintain strict HIPAA compliance. In addition, HIPAA compliance call center staff must be familiar with what are the three primary HIPAA verification pieces to assist callers with information.
HIPAA compliance examples, including appointment reminders and scheduling, impact how call center agents answer calls, store information, and communicate with callers. HIPAA compliance and outbound calls using patient-provided phone numbers given to healthcare providers are established when a patient provides a phone number to the healthcare provider. The provision of the phone number by the patient is considered to express consent given to the healthcare provider to make phone calls for various health-related reasons such as the provision of treatment, test reports, post-operative instructions, prescription medication information, and other healthcare-related information.
HIPAA compliance and caller verification ensure that healthcare providers use extensive caution when releasing information over the phone. Healthcare providers and staff must verify the identity of the person calling for information, ensuring it is the patient seeking information. Hipaa-compliant call center agents can verify caller identity by requesting the patient's full name and at least two additional identifiers like date of birth, complete address, contact number, or the last four digits of a social security number. Many patients prefer indirect forms of communication, such as call recordings or SMS messaging.
HIPAA compliance is required for all forms of communication, including recordings and text messaging. Voice over Internet Protocol VoIP systems are commonly used for appointment reminders, HIPAA compliance includes automated messaging through VoIP systems, and healthcare providers must obtain patient consent to send voice recordings to them. Text messaging is convenient for doctors' offices and pharmacies to communicate with patients. Only SMS messages that fall under minimum HIPAA security requirements are permitted under HIPAA compliance.
HIPAA Compliant Software
HIPAA compliant software is a software application, system, or platform designed to provide a framework for a HIPAA-compliant organization to work within HIPAA compliance guidelines assuring compliance with all HIPAA rules and regulations. HIPAA compliant call center software is essential in the healthcare industry today. Call center software used by contact centers in the healthcare industry must ensure the secure handling of healthcare information protected by HIPAA compliance laws. The best HIPAA compliant software will incorporate extensive data encryption, access controls, and maximized security protocols to protect patient data. Medical call center software will also include various features such as activity monitoring, audit logs, and disaster recovery capabilities. Additional benefits of HIPAA-compliant software include customizable workflows and easy integration with existing healthcare software systems, reporting functions, and other features to streamline secure communications and data storage for healthcare providers.
Healthcare and insurance call center software automate call flow for incoming and outgoing calls. Automation features allow healthcare organizations to manage communications using multiple channels and platforms while complying with HIPAA laws. HIPAA-compliant software utilizes many communication features such as phone calls, emails, live chat functions, instant messaging, SMS texting, interactive voice response (IVR) functionality, menu options, and more features that can optimize the customer experience. Providing patients with an improved experience is critical in the healthcare industry today. The right medical call center software and insurance software solutions can increase efficiency through features like call routing and call recording.
The benefits of using an effective HIPAA-compliant medical call center software solution include the following:
Improved patient retention.
Reduced operating costs.
Decreased patient no-show rates.
Increased word-of-mouth referrals from satisfied patients.
Overall better patient care.
In addition, call center software can handle high call volumes, reduce long hold times, and eliminate delayed patient reminders.
HIPAA Compliance Checklist
A HIPAA compliance checklist helps healthcare providers and organizations understand the steps involved in adhering to and maintaining compliance with HIPAA rules and regulations. HIPAA compliance requirements also help organizations discover weaknesses in their current practices and procedures, assisting administrators in developing better safeguards to protect patient information. A HIPAA compliance checklist template is a vital tool in the healthcare industry, helping healthcare organizations understand which provisions they must comply with and how to maintain compliance—for example, HIPAA ROI requirements. Release of information (ROI) is crucial for optimizing patients' continuity of care; HIPAA ROI requirements also play a vital role in medical billing, reporting, research, and other areas in the medical industry.
Developing a HIPAA compliance checklist for software development, in-office policies and procedures, and call centers start with establishing the best approaches for HIPAA compliance involving HIPAA call recording requirements and other call center functions. All administrative practices, processes, and systems must be HIPAA compliant, and staff well-trained in all compliance aspects. Maintaining HIPAA compliance is an active practice involving implementing safeguards physically and digitally. Risk assessments and violation investigations are crucial to establishing and maintaining HIPAA compliance. Healthcare organizations may perform different functions within the industry. Therefore, HIPAA compliance procedures are constant among organizations, and some will be unique to a specific function. For example, onsite healthcare personnel may need to have detailed hard copy paperwork and HIPAA compliance procedures on a checklist.
In contrast, a HIPAA-compliant checklist for call centers will include data encryption, password protection, and strong data storage security solutions. Call center HIPAA compliance relies on extensive HIPAA training for agents and HIPAA-compliant software tools. Call centers must also implement the best security for texting communication, patients expect virtual communication options today, and call centers are a valuable tool for healthcare providers to offer HIPAA-compliant communication options.
How It Works
Gain a deeper level understanding of contact center conversations with AI solutions.
See a Preview
Aggregate
Pull customer interaction data across vendors, products, and services into a single source of truth.
Analyze
Collect quantitative and qualitative information to understand patterns and uncover opportunities.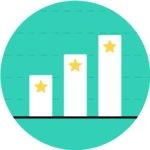 Activate
Confidently take action with insights that close the gap between your organization and your customers.
How To Report HIPAA Violations
HIPAA violations are serious and must be reported to protect patient privacy and prevent future breaches by holding organizations and healthcare providers responsible for violations. When violations are noticed or experienced, knowing how to report HIPAA violations is imperative. One crucial part of the process is knowing how long you have to report a HIPAA violation. The time period allotted for reporting HIPAA violations is 180 days.
Another crucial part of the process is understanding how to contact HIPAA. Various channels are available to report violations, such as the privacy officer at the healthcare office who committed the offense or a State Attorney General. Those filing a HIPAA complaint often look for a HIPAA phone number, while calls can be made to the Office of Civil Rights, or some states like Tennessee offer HIPAA hotlines; anyone can process a HIPAA complaint in writing through regular mail services, fax, email, or the Office of Civil Rights online complaint portal.
HIPAA violations occur when organizations disclose HIPAA identifiers improperly or are used or accessed without proper permission or authorization. A violation of HIPAA rules and regulations results in a breach of patient privacy and compromising sensitive health information. HIPAA violations may result in penalties, fines, or a HIPAA violation lawsuit. All violations may damage the reputation of healthcare providers or organizations and cause a loss of trust in the community. When HIPAA violations are noticed, it is imperative to report violations. The vast network of people in the healthcare industry is responsible for reporting HIPAA violations.
Healthcare providers, insurance companies, and healthcare clearing houses are directly responsible for reporting violations to affected individuals. Violations must also be reported to the US Department of Health and Human Services and the Office of Civil Rights. Service providers who work with healthcare organizations are responsible for reporting security breaches resulting in HIPAA violations. Also, individuals such as patients, pharmaceutical representatives, or anyone in connection with a healthcare provider or organization that notices a HIPAA violation are responsible for reporting violations. In addition, internal whistleblowers or employees sometimes witness continuous HIPAA violations within an organization and ethically must report violations using a HIPAA compliance phone number or other reporting methods.
What To Do If Accused Of HIPAA Violation
HIPAA violation accusations are serious. Therefore, it is vital to understand and train staff to know what to do if accused of a HIPAA violation. So, what happens after a HIPAA complaint is filed? Many circumstances may result in a HIPAA violation accusation, such as a HIPAA verification of identity violation or an information breach, and multiple ways exist to respond to allegations. Resolving accusations depends on the nature of the accusation and the consequences of a violation. All healthcare facilities and organizations must have policies to deal with potential accusations. First, it is vital to thoroughly investigate the complaint to determine if it is legitimate and filed by a reliable source or illegitimate and filed by an unreliable source. If reliable and the violation did occur, documentation is key to minimizing the issue's escalation and mitigating potential damage. If a violation claim is fraudulent, producing no evidence of a violation, quick action is critical to protect your organization and employees.