Increase monitoring and reduce compliance events
A top-ten life sciences company was looking to mitigate risk and reduce compliance observations. Authenticx streamlined monitoring across the enterprise, reducing compliance observations by 50% and increasing the volume of calls monitored by 45%.
Myths vs. Facts: How Artificial Intelligence Is Changing the Way Healthcare Listens
"]
Improve Call Center Quality and Reduce Compliance Risk with Authenticx
A top-ten life sciences company was looking to reduce compliance observations and improve call center quality scores across all of their patient services call centers.
Over 50,000 customer interactions demonstrate how pervasive disruptions in the healthcare customer journey continue to be.
Call Center Regulatory Compliance
Call centers can be some of the busiest places on the planet in terms of the volume of calls they receive on a daily basis. Running a busy enterprise like a call center requires effort and hard work from the newest hires all the way up to the department managers. Call centers are oftentimes at the epicenter of a customer's interaction with a particular brand or organization, so it's crucial that these facilities are running as efficiently as possible to handle as many calls as quickly as possible while also providing the best possible customer service. This is possible by call center regulatory compliance procedures being followed.
Call centers also rely heavily on technology and must constantly update their systems and standard operating procedures in order to remain in compliance, meaning it can sometimes be difficult for call centers to keep up with the rapidly changing regulations and guidelines.
Change can be difficult for any company to adapt to, even under the best of circumstances. However, when it comes to regulatory compliance, it's very important that measures are set in place to prevent any unnecessary risks and to help mitigate fraud, cyberattacks, and various other issues that can derail an otherwise finely-tuned call center operation.
In the United States, the two primary regulatory entities governing data privacy and protection regulations are the Payment Card Industry (via the Payment Card Industry Data Security Standards, or PCI-DSS) and the U.S. Department of Health and Human Services which oversees the enforcement of HIPAA, or the Health Insurance and Portability Act.
Call center regulatory compliance refers to the list of guidelines and set industry standards to help ensure the protection of customer privacy, data security, and the preservation of fair practices. Call center regulation is important since call centers are often targets of nefarious cyber-criminal activity due to call centers' handling of a substantial volume of private personal information.
Call Center Compliance Issues
As with any organization, large or small, it can be rather difficult to maintain strict compliance with regulations when daily operations are hectic and often unpredictable. One way to help mitigate contact center compliance issues is to devise a call center compliance checklist.
Aside from having the structural framework in place to provide robust firewalls, anti-virus and anti-malware software, and other intrusion-detection systems, there are several other checklist items you can look at to reduce compliance issues and improve security.
Authenticx can also help your company manage its call center compliance issues by providing services that can reduce error rates, report trends over time for quality assessment and improvement, and for various other assessment and benchmarking purposes. Maintaining compliance is important for avoiding steep penalties and fines for infractions like data breaches and failing to adequately protect customers' data.
Other call center compliance checklist items might include: minimizing the use of personal mobile devices while on the company's network, regularly monitoring and testing the network(s), and providing voice transactions with encryption protection, to name just a few. The more thorough and comprehensive your compliance checklist is, the better prepared your organization will be to handle challenging eventualities.
Call Center Process
Adhering to call center policies and procedures is crucial for maintaining a safe and productive work environment for employees, management, and for customers and callers as well. When a customer or client calls in there are generally several steps involved in the process of assessing and meeting their needs. They may be asked to share address or payment information, for instance, and they are trusting your organization to protect their privacy and data.
Providing compliant service is essential to providing quality customer service; improving your organization's call center compliance means updating policies regularly to ensure that the most recent compliance requirements are continually met and providing proper, comprehensive training for all employees.
Organizations can utilize Authenticx to discover and remedy root causes of compliance issues within their call center process so employees can improve their compliance scores while maintaining consistent performance. Investing in compliance readiness also helps to offset any potential penalties or fines – this also protects your organization's brand reputation and customers' trust.
Call center rules and regulations for employees exist to protect the safety and well-being of employees as well as the interests of the organization and the privacy of customers, clients, and callers, too.
How It Works
Gain a deeper level understanding of contact center conversations with AI solutions.
See a Preview
Aggregate
Pull customer interaction data across vendors, products, and services into a single source of truth.
Analyze
Collect quantitative and qualitative information to understand patterns and uncover opportunities.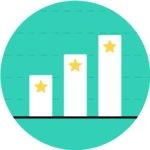 Activate
Confidently take action with insights that close the gap between your organization and your customers.
Call Center Risk Assessment
Authenticx can also benefit your call center risk assessment initiatives because it can help organizations identify where and why certain complaint events occur so companies can utilize their resources to mitigate additional risks.
Having regular manual risk assessments can also provide vital information about oftentimes overlooked internal risks. Investing in preventative measures looks much better than investing in reactive measures or worse, paying a fine or penalty for lack of compliance.
A bank call center risk assessment or a call centre risk assessment example will generally include an outline or several steps to follow to assess ongoing hazards. Some risk assessment checklists can provide consideration of potential hazards like faulty or poor display screen equipment, or other health-related hazards related to hearing and voice strain.
A customer service risk register can provide a kind of roadmap or rubric for assessing various customer risks and understanding how they could impact your organization as a whole and how to solve or mitigate additional unnecessary risks. If the people calling into your organization's call center(s) are providing sensitive information like addresses or payment details, for example, you want to be as prepared as possible to protect their privacy as well as the interests of your organization.
Call Center Cybersecurity
Reputable call center organizations also have extensive call center cybersecurity and call center security policy procedures in place. Unfortunately, call centers are some of the most susceptible to cyberattacks which means that investment in cybersecurity initiatives is imperative for organizations hoping to adequately protect their employees' and customers' data.
Data breaches can cost companies millions of dollars; if cybersecurity ever seems overpriced, remember that it's generally more costly to implement reactive measures.
A call center security checklist is a great tool to help your organization maintain a streamlined, secure operation. Security checklist items might include broad goals like backing up and encrypting data, to very specific objectives like adopting a Zero-Trust approach. Your company may also benefit from utilizing multi-factor authentication (MFA) when attempting to access your network. MFA is rapidly becoming one of the best tools to thwart would-be data thieves.
Another crucial step in enhancing your call center's cybersecurity initiatives is ensuring that employees are properly trained and educated about the cybersecurity of your company. Employees that know how to recognize a phishing scam are an invaluable asset when all it takes is for one person to click a suspicious link and suddenly you've got a data breach situation.
Call Center Standard Operation Procedures
Call center standard operation procedures exist to clearly identify and outline your company's administrative policies regarding daily operations issues like tracking attendance, shift coverage and shift changes, paid time off, etc. Call center standard operation procedures also cover items like performance management, training, and feedback.
The call center policy and procedure manual should be made available to all new hires and ensuring that all employees are aware of your organization's policies and procedures should be part of onboard training as well. The call center policy and procedure manual should also be updated frequently to ensure the accuracy of and adherence to various compliance guidelines.
The standard operating procedure for inbound call center is in place to provide your organization with a kind of general guide for maintaining efficient daily operations.
Call centers bear the brunt of the responsibility in several aspects; they are responsible for providing high-quality customer service, they are responsible for troves of sensitive company and customer data, and they rely on multiple advanced technologies in order to function as efficiently as possible. Having a thorough standard operating procedure can be an invaluable asset when so much responsibility rests on the call center.
Customer Risk Management
Customer risk management can apply to a variety of scenarios. Primarily, organizations that do not invest adequately in providing quality customer experience risk losing those customers to competitors. Since customer service is such an integral part of many call centers, it's important for risks to be minimized and mitigated as much as possible.
Customer complaint risk assessment involves a critical observation of customer complaints in order to determine whether a violation or noncompliance has occurred. Customer complaints can also provide insight into potential operational risks, as well, like employee errors and insufficient policies, or worse, system failures. These complaints can help your organization respond quickly in time-sensitive scenarios or better prepare for future incidents.
AuthenticX can help provide your organization with customer interaction data to help reduce risk and improve your company's quality scores. Reducing risk and improving quality may sound like simplistic solutions, but there are several important steps your organization can take to improve safety and security not only for your employees but for your customers and clients as well.