Insights that speak to the head and the heart.
Authenticx generates NLU algorithms specifically for healthcare to share immersive and intelligent insights.
Learn More
Authenticx analyzes customer conversations to surface recurring trends.
Connect qualitative human emotion to quantitative metrics.​
Clarify brand messaging and strategically plan your patient experience to improve accessibility and manage more effectively with the customer voice all in one platform.
See Authenticx in Action
Conversation Analysis Software
Conversation analysis software, also known as conversational intelligence (AI), is a powerful tool that utilizes artificial intelligence to process, understand, and analyze spoken or written conversations. By employing natural language processing (NLP) and machine learning techniques, these software programs can extract valuable insights from the vast amount of data generated during human communication.
The underlying technology of conversation analysis software typically consists of several components. First, it relies on NLP algorithms to process and analyze the text or speech data. These algorithms are designed to recognize grammar, syntax, and semantics, enabling the software to understand the context and meaning of conversations.
Next, machine learning models are employed to identify patterns and trends in the data, such as recurring themes and intent. This information can then be used to generate actionable insights, which can be presented in the form of conversational AI reports.
Conversation analysis software can also be integrated with other AI technologies, such as speech recognition and sentiment analysis, to further enhance its capabilities. Speech recognition allows the software to convert spoken language into text, while sentiment analysis helps determine the emotional context behind the words. Combining these technologies allows the software to provide a more comprehensive understanding of conversations.
One prominent application of conversation analysis software is conversational AI in healthcare. In this context, the software facilitates seamless communication between patients and medical professionals. Conversational AI offers patients timely and accurate advice by accurately interpreting complex medical terminology and discerning the nuances of human language.
It can be used to schedule appointments and recommend appropriate care based on the information gathered from patients' conversations. This not only improves the overall patient experience but also streamlines healthcare processes and reduces the workload on medical professionals.
Such information is often compiled into a conversational AI report, a comprehensive document generated by conversation analysis software. These reports present key findings from a specific conversation or series of interactions. They provide detailed information about customer preferences, common pain points, and potential areas for improvement. Using AI reports, businesses can make informed decisions and optimize their customer support services.
The benefits of conversation analysis software extend far beyond improved customer service, however. By leveraging conversational AI in healthcare, for example, medical providers can access relevant patient information more quickly and accurately, resulting in better-informed diagnoses and treatment plans. Additionally, organizations can use conversation analysis software to monitor and evaluate the performance of their customer service representatives.
Conversational Intelligence Software
Conversational intelligence software uses AI to analyze and process human language. It enables machines to interact with people in a natural and intuitive manner. This software has skyrocketed in popularity in recent years thanks to the numerous benefits it offers users, including improved customer engagement and higher customer satisfaction.
One of the primary advantages of conversational intelligence software is its ability to enhance customer engagement. By understanding the context and meaning of human language, the software can provide personalized and relevant responses to users, making interactions more engaging and meaningful. This increased level of engagement can lead to stronger customer relationships and increased brand loyalty, ultimately contributing to a business's long-term success.
Along with fostering engagement, conversation intelligence software contributes to higher customer satisfaction. It provides timely, accurate, and contextually appropriate responses, helping to address customer inquiries and concerns more effectively. This streamlined approach to communication can be used to resolve issues more quickly, ultimately leading to increased satisfaction and a more positive customer experience.
Conversation intelligence software can be integrated with sentiment analysis tools for increased effectiveness. Sentiment analysis allows the software to gauge the emotional context behind a conversation so that it can tailor its response to the user's emotions. Another benefit of using conversation intelligence software is the ability to gain valuable insights into customer behavior and preferences. By obtaining key insights from the software, businesses can more easily adjust their strategies to align with their customers' needs.
Finally, conversation intelligence (AI) can improve the efficiency of customer service teams by automating tasks and providing real-time assistance to customer service representatives. The software can help to reduce response times and improve the overall quality of support. This increased efficiency can lead to cost savings for organizations, as well as increased customer satisfaction.
Considering the plethora of benefits offered by this technology, it's no surprise that the conversation intelligence market size is expected to grow in the near future. As new tools and solutions enter the market, businesses of all types are likely to find new and improved ways to manage customer interactions.
What is Conversation Intelligence?
So what is conversation intelligence? Simply put, it's the ability to engage in effective and meaningful communication with others, both in verbal and non-verbal forms. It involves interpreting and responding to verbal cues and emotions, as well as adapting to different communication styles.
The 3 levels of conversational intelligence encompass various aspects of communication and interaction:
Transactional conversations: These conversations focus on the exchange of information, such as sharing facts, data, or opinions. They are essential for clarifying tasks and coordinating work.
Positional conversations: In these conversations, individuals advocate for their ideas or solutions. This level of conversation enables deeper negotiation and decision-making.
Transformational conversations: At this level, participants engage in open and authentic communication, where they explore diverse perspectives and collaborate to co-create solutions. This form of conversation fosters trust and mutual understanding, enabling teams to address complex challenges and adapt to changing circumstances.
To enhance conversational intelligence in organizations, some professionals choose to pursue conversational intelligence certification. This path allows professionals to develop their communication skills and learn techniques to facilitate effective conversations across various contexts.
Once professionals have completed a certification or training program, they can begin working with software to advance their career goals. But what is conversation intelligence software? This software analyzes communication data to provide insights into conversation patterns, sentiment, and effectiveness.
Several conversation intelligence companies have developed innovative software and solutions to support businesses in honing their conversational intelligence. Authenticx is one such platform that helps organizations gather and interpret customer data. Built specifically for healthcare companies, Authenticx provides quantitative and qualitative insights to promote a more positive customer experience that yields meaningful insights for businesses.
How It Works
Gain a deeper level understanding of contact center conversations with AI solutions.
See a Preview
Aggregate
Pull customer interaction data across vendors, products, and services into a single source of truth.
Analyze
Collect quantitative and qualitative information to understand patterns and uncover opportunities.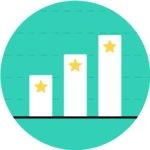 Activate
Confidently take action with insights that close the gap between your organization and your customers.
Conversation Intelligence Platform
A conversation intelligence platform is an AI-driven tool designed to analyze and provide insights into customer interactions across multiple communication channels. Using a combination of machine learning, NLP, and speech analytics, these platforms produce valuable insight into customer behavior and sentiment. This information is vital to improving business outcomes.
Several major technology companies and CRM providers have developed conversation intelligence solutions that can be integrated with their existing platforms. For example, conversation intelligence HubSpot tools allow sales and customer service teams to record, transcribe, and analyze calls. In doing so, they're able to improve communication and close deals more effectively.
Conversation intelligence Salesforce tools are likewise helpful for analyzing interactions more effectively. Salesforce's Einstein Call Coaching, a feature of their Sales Cloud, uses AI to analyze calls, providing sales teams with insights, coaching, and best practices to enhance interactions with customers.
Gong is a standalone platform that also specializes in conversation analytics and salesforce training. Gong conversation intelligence solutions offer a comprehensive analysis of customer interactions, along with coaching and recommendations for sales teams to optimize their performance.
Finally, conversation intelligence Microsoft tools play a critical role in modern conversational intelligence. Microsoft's Dynamics 365 platform includes a conversation intelligence feature that analyzes customer interactions across channels.
Many organizations utilize conversation intelligence G2 reports and conversation intelligence Gartner resources to compare the aforementioned solutions, along with others that exist on the market today. Gartner in particular offers valuable information to help businesses choose the solutions that are right for them.
Conversational AI Trends
The conversational AI landscape is evolving quickly thanks in large part to technological advancements and growing consumer expectations for seamless communication with businesses. The latest conversational AI trends are impacting the conversation analysis software industry by shaping the development and deployment of innovative solutions. Key trends include:
Integration of advanced NLP: The growing sophistication of NLP techniques has enabled conversational AI platforms to better understand and interpret human language, facilitating more accurate and contextually relevant responses.
Multimodal conversational AI: As businesses strive to provide better customer experiences, conversational AI is expanding beyond text-based interactions to incorporate voice, images, and video.
Personalization and hyper-contextualization: Businesses are increasingly focusing on delivering personalized and contextually relevant experiences to customers. This shift has fueled the development of conversation intelligence software that can analyze large volumes of data to identify patterns, preferences, and trends.
The impact of these trends is reflected in the swelling chatbot market size and conversational AI market size Gartner reports. With more and more businesses adopting AI-driven solutions to enhance customer engagement, the conversation intelligence software market is expected to continue expanding at a rapid pace.
Heading into the future, businesses across industries are likely to incorporate conversation analysis tools as part of their day-to-day workflows. Large and small organizations alike can benefit from gaining a better understanding of the customer voice and how support interactions are addressing—or failing to address—common concerns. This, in turn, will enable them to adapt more efficiently to the needs of those they serve.