Monitor agent performance and improve QA efficiencies
Track key quality metrics with both AI and human evaluation to gain visibility into how agents and vendors are upholding your brand standards.
Use the Quality Module
Authenticx analyzes customer conversations to surface recurring trends.
Leverage unsolicited feedback to find brand detractors
Understand how unexpected issues cause disruptions in your customer experience that affects their personalized journeys.
See Authenticx in Action
Quality Assurance Feedback Examples
Feedback is an integral part of the quality assurance process, as it allows us to evaluate our performance and identify areas in which improvements are possible. Quality assurance feedback examples provide a great starting point for improving processes, giving us insight into what has previously worked or not worked in similar scenarios.
By examining these quality assurance feedback examples alongside the results of your assessments and reviews, you'll have all the information you need to make effective changes – allowing you to consistently provide high-quality products and services that meet all applicable regulations. In this article, we will examine how teams can use quality assurance feedback from prior experiences to improve their practices in the future.
Call centers are under pressure to give exceptional customer service. To reach that objective, you need a firm grasp of what aspects of performance are working and what elements are not and a specific plan for enhancing performance.
On the other hand, the issue is that people working in call centers frequently need more visibility into their performance. They cannot achieve higher levels of success without this information, which in turn causes the call center to suffer.
Here is where providing constructive criticism might be helpful.
A good feedback example is for the supervisor to practice active listening with their staff. Take the opportunity to listen in on ongoing calls and give your employees immediate feedback. The agent can benefit from this, and it's an excellent opportunity to share overall performance comments. When the conversation doesn't happen in real-time, agents may have forgotten the call supervisors are trying to resolve if they wait to give feedback.
Positive customer service feedback examples include compliments or acknowledgment for handling a particularly difficult caller or compliments for making sure the client's demands are addressed before hanging up the phone. Examples of call center quality assurance comments could relate to suggestions for improving supervisors' teaching and training of agents or how the employee can improve. Examples of call quality feedback usually focus on how well the caller and the agent connected. Good feedback examples include:
"I thought you handled that call very professionally."
"I admire how you are cordial and polite with every caller."
Activities like individual or group brainstorming are great ways to help staff digest and discuss overall performance comments. Agents can discuss problems they could regularly face as a group and problem-solve together.
Quality Assurance Performance Review Examples
Quality assurance performance reviews ensure that an organization's products and services meet or exceed customer expectations. These reviews help employees learn from their mistakes, build on their strengths, and enhance their skills. They also provide an opportunity for managers to give feedback and offer guidance on how to improve quality assurance procedures. Quality of work performance review examples could include how an employee's work met or fell short of the organization's quality standards and offer suggestions on addressing any issues. In this way, quality assurance performance reviews can bolster an organization's competitiveness and ability to satisfy its customers' needs.
Set Specific, Measurable, Achievable, Realistic, and Time-bound Goals
This means that the goals set should be clearly defined, with specific milestones that can be used to measure progress. Additionally, the goals should be achievable and realistic given the resources available, and they should be given a specific timeframe in which they need to be accomplished.
Conduct Regular Reviews
Another quality of work performance review example is conducting regular reviews. Reviews should be performed regularly to track progress and identify areas needing improvement. Additionally, regular checks will help to ensure that the goals set in the quality assurance performance review are still relevant and achievable.
Use Data to Drive Improvements
When giving quality assurance feedback, it is crucial to use data to drive improvements. Data can be used to identify areas of weakness and pinpoint where changes need to be made to improve quality assurance processes. Additionally, data can provide a quality performance review sample which can be used to drive improvements.
Communicate Effectively
When giving quality assurance performance reviews, it is essential to communicate effectively. Effective communication involves sharing information about the quality assurance process with all relevant parties clearly and concisely. Additionally, effective communication ensures that everyone understands the goals of the quality assurance performance review and knows what needs to be done to improve quality assurance processes.
Call Center Quality Assurance Feedback Examples
Quality assurance feedback examples range from the number of customers an agent could assist in a single day to how an agent could address and resolve a particular issue over the phone. Examples of positive feedback help us understand how to provide this type of feedback in a way that benefits the agent receiving it. You probably shouldn't just tell them, "nice job," but rather provide specific instances of what they are doing effectively and how it benefits customers and the organization.
Simple Feedback Examples:
That was excellent customer service.
You were professional, helpful, and polite.
I admire how cordial and patient you were.
Thank you for thoroughly listening to the issue at hand and helping resolve the problem.
Call Center Quality Feedback Examples
You were professional and handled that entire call with a positive attitude.
You were flawless in your responses to the customer and were quick to answer any questions they had. Great job!
Feedback Call Script
Call center representatives can better ensure they meet company expectations by following a feedback call script.
By ensuring that calls are handled in a manner that is both professional and efficient, following a feedback call script can help to increase the level of satisfaction experienced by customers.
A feedback call script can help improve first-call resolution rates by ensuring that agents correctly address customer concerns.
By verifying that representatives are adhering to established policies and processes, a feedback call script can assist in lowering the total amount of complaints received from customers.
Feedback call scripts can lead to positive feedback for good customer service examples.
How It Works
Gain a deeper level understanding of contact center conversations with AI solutions.
Learn More
Aggregate
Pull customer interaction data across vendors, products, and services into a single source of truth.
Analyze
Collect quantitative and qualitative information to understand patterns and uncover opportunities.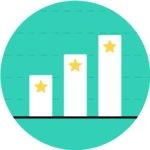 Activate
Confidently take action with insights that close the gap between your organization and your customers.
Quality Feedback Examples
What does quality feedback mean? Quality feedback in call centers refers to the feedback provided to agents to let them know what they are doing well and what they could improve upon. Good feedback is frequently based on statistics and supported by concrete examples. More precisely, because it is complete, accurate, and to the point, demonstrating an agent how something should be modified to benefit them and the customer would be deemed quality feedback.
Managers must learn effective coaching techniques to provide agents with constructive criticism and information without disparaging their skills or competence. Learning how to provide constructive criticism can be challenging, but it can also be challenging for many people to accept criticism. Professional positive feedback examples for a company aim not to accuse one's character but to improve operations, which is why an innovative, empathic approach can assist in creating a connection between coach and mentee.
Professional Feedback Examples:
I admire your work ethic and your ability to remain positive.
Thank you for your patience and empathy with that customer. Everything was handled with top-notch care and concern.
I appreciate your creative approach to handling difficult calls.
I'm checking to see how you're doing, you are typically on top of your response times, and I've noticed some distractions. How can I help you?
Call Quality Feeback Examples
Agents can learn much about their performance through call center coaching feedback examples. An agent having trouble maintaining a high key performance indicator (KPI) score could approach their manager for advice on answering more calls, dealing with caller difficulties more quickly, or doing other job-related tasks. Conversely, a call center manager may observe a particular agent performing well and with a high KPI score and ask them if they would be open to sharing some of their performance secrets.
Examples of more general coaching and mentoring input could resemble a straightforward conversation. Agent stress can be reduced, and a more open and accountable work environment can be promoted when contact center coaches or supervisors create a friendly environment where agents and upper management can speak freely.
Call Center Quality Feedback Examples:
Employee Promptness – One of the essential factors in call center quality feedback is promptness. This refers to the speed with which calls are answered, and issues are resolved. Promptness is vital because it can help to reduce customer frustration and ensure that problems are resolved promptly.
Employee Accuracy – Another essential factor in call center quality feedback is accuracy. Accuracy is vital because it helps customers receive the correct information and resolve their issues.
Clarity – Your team should understand the importance of transparency in their responses. It helps to ensure that customers understand the information they are being given and can follow instructions.
Employee Politeness – Politeness is essential because it helps to create a positive customer experience and build customer loyalty.
Quality assurance should be considered, as it can provide essential feedback and help inform how to improve the customer experience. By being mindful of customers' needs and requests, businesses can better serve them and build a loyal audience. Companies should deliver consistent quality assurance reviews focusing on their product or service quality to ensure success. Quality assurance feedback examples highlight areas where improvements are needed to trust customer satisfaction levels. Businesses can use hundreds of different methods to evaluate their customer experience. However, when done correctly, they will ensure long-term positive relationships between a company and its customers. Small steps, such as actively listening to user feedback, can make all the difference when striving for excellence. Overall, relying upon quality assurance reviews is a great tool that companies should incorporate into their processes to guarantee optimal customer service and satisfaction.