The business of healthcare is evolving.
Go on a journey into the experiences of patients and caregivers to confront the complexity of the U.S. healthcare system. Be inspired to take a hard look at what we've created and why it must change. 
Learn More
Actionable customer feedback without survey fatigue. See Authenticx in action:
"]
When is the last time surveys followed the entire patient journey?
Collecting data is only part of the equation. Understanding begins by listening to gather qualitative context and themes.
Read the Customer Story
Hospital Patient Journey Mapping
A patient's journey begins the moment they require medical care. Healthcare administrators implement patient journey mapping in healthcare to understand better how patients experience the overall healthcare system throughout their care. The hospital patient journey involves their experience beginning with admissions and includes the sequence of events throughout their healthcare experience through discharge. Therefore, hospital patient journey mapping involves mapping patient touchpoints such as appointment booking, reminders, admission process, and follow-up. The method of patient journey mapping in healthcare goes beyond hospitals and can include other aspects of healthcare, such as pharma. Patient journey mapping in pharma shows healthcare leaders how patients interact with each entity along their healthcare journey, including pharmaceutical medications and brand loyalty. Patient mapping in pharma is a valuable marketing tool for pharmaceutical companies.
The goal of the hospital patient journey mapping process and overall customer journey map in healthcare is gathering data to help improve the healthcare experience for patients and caregivers. It can help healthcare leaders and administrators identify pain points presenting opportunities to improve care and processes throughout the patient journey. A patient journey mapping process includes a well-defined framework designed to answer specific questions like what the patient is experiencing, how they are handling their diagnosis and follow-up treatment and medications, and other questions to help discern objective areas of improvement. Journey maps are based on data-driven research that is analyzed and presented through visualizations depicting the stages patients go through when interacting with the healthcare system through hospital visits, doctor's office visits, obtaining medication, appointment booking, admissions, discharge, and various touchpoints throughout the process.
Patient journey mapping in healthcare is beneficial for healthcare leaders because it allows hospitals, clinics, and doctor's offices to build patients' confidence and trust through active engagement, helping customers feel they are a part of the healthcare journey. Customer journey mapping in healthcare helps expose gaps in the healthcare system. For example, patient journey mapping can reveal gaps in appointment scheduling, hospital care, or customer service that may otherwise go unnoticed. The customer journey mapping process helps improve communication between healthcare providers and patients, leading to a better understanding of patients' concerns and better support for patients during the post-treatment phases of healthcare. Another significant benefit of patient mapping in healthcare is the ability to streamline the healthcare workflow. The customer journey map helps healthcare providers optimize online portals, mobile apps, and websites, empowering patients to control processes such as scheduling, re-scheduling, prescription refill orders, and other functions that previously required interaction with staff members. Optimizing these processes for patients enhances the patient experience and can cut operational expenses for providers.
Patient Journey Mapping
Customer journey mapping is an integral tool for improving the customer service experience for many business sectors, from retail to B2B SaaS companies to healthcare and other customer-focused industries. Gaining an in-depth understanding of the patient journey provides valuable, data-rich insights empowering healthcare leaders and administrators to improve communication between healthcare providers and patients and to optimize processes across the industry. Ultimately patient journey mapping is a research approach implemented to help leaders in the healthcare industry better understand touchpoints and pain points throughout the patient experience. A patient journey study typically includes three different stages in the patient process: pre-visit, visit, and post-visit. Therefore patient flow mapping is built around these three stages.
The steps to create a hospital patient journey map begins with defining the mapping objectives. Effective strategies for hospital patient journey mapping include identifying the patient personas for those patients that use a particular healthcare service. For example, the patient persona of a cardiologist patient may not be consistent with that of an orthopedist patient. In addition, some patients may be able to manage their own healthcare journey, but others may require the help of a caretaker. Each healthcare facility, doctor, or office must define patient personas based on their typical patient. Following the definition of patient personas, patient flow mapping is established by tasks or each touchpoint throughout the patient journey to be included in the patient map. Touchpoints can consist of appointment booking and service selection. Other touchpoints can include the check-in process and post-visit interactions.
The process of patient journey mapping, or patient journey study in the healthcare industry, is similar to customer journey mapping conducted by other business sectors. Patients today have many healthcare options and often conduct their own research before selecting healthcare providers, including researching which hospital they prefer to use if needed. Healthcare providers must effectively engage customers by improving patient experience, increasing brand awareness, and encouraging patient retention through optimal patient experiences. In addition, patient journey mapping is an effective tool for healthcare providers to aid in creating personalized patient experiences resulting in improved communications, seamless continuous care, and process improvements over time.
How It Works
Gain a deeper level understanding of contact center conversations with AI solutions.
See a Preview
Aggregate
Pull customer interaction data across vendors, products, and services into a single source of truth.
Analyze
Collect quantitative and qualitative information to understand patterns and uncover opportunities.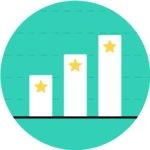 Activate
Confidently take action with insights that close the gap between your organization and your customers.
Patient Journey In Hospital
A patient's medical journey includes the entire events leading up to, during, and after a visit to a healthcare provider. Healthcare professionals are embarking on patient journey research to understand better the healthcare journey for patients to identify gaps and opportunities for improvement. Hospital patient journey mapping is a useful tool to help hospitals optimize healthcare in communities. Patient journey mapping is also helpful for healthcare facilities and providers to encourage customer engagement leading to patient retention and ongoing care for those requiring extended aftercare.
The stages and touchpoints of a patient journey in a hospital setting include pre-visit touchpoints such as finding the right hospital, practitioner, or service required by the patient. Other pre-visit touchpoints include:
Appointment scheduling.
Sharing information about current medications.
Arriving at the facility for care.
Check-in locations and processes.
Following the pre-visit engagement, hospital patients have several patient mapping touchpoints during their hospital visit, such as admissions, interactions with nursing staff, family waiting room or lobby interactions, and care from providers during their stay. A hospital patient journey does not end there; post-visit touchpoints are essential to a patient's healthcare journey. Post-visit touchpoints include:
Post-care instructions.
Discharge processes.
Feedback surveys.
Payment and billing services.
Post-care follow-up from healthcare providers.
The importance of hospital patient journey mapping is paramount in providing an opportunity to transition the healthcare experience from primarily a reactive experience to a proactive one for patients and healthcare providers. Understanding patient journeys help identify and close gaps in care, ultimately helping healthcare providers and patients to establish preventative routines that significantly impact a patient's overall health and well-being. In addition, establishing a point of engagement personalized for customer personas helps build trust between patient and provider, building brand loyalty and exposure through referrals and reviews. Other benefits of establishing and using a patient journey assessment process in hospital settings include:
Increasing staff efficiency through the use of online tools and automation.
Improving communication between patients and providers.
Enhancing timely patient and family updates.
Establishing better post-care visits and check-ins with patients and families.
Developing and implementing patient journey mapping produces valuable data-rich insights empowering healthcare facilities like hospitals to provide better care and experiences for patients, staff, and caregivers.
Patient Journey Services
The patient-customer journey in a hospital includes the patient's experience throughout the care process, starting with admissions and leading to discharge. It also includes post-care engagement points. Healthcare consumerization has increased the importance of enhancing patient experience from the customer's emotional journey to tangible aspects of care such as appointment scheduling and follow-up contact points. The benefits of patient journey mapping in hospitals include critical insights based on data-driven research transformed into visual maps that allow healthcare leaders to identify and fill gaps in the customer journey. The goal is to see patient experience improvement through journey mapping. 
Various services and factors influencing the patient journey in a hospital include pre-arrival services, registration, and admissions, communication between provider and patient and provider and family in waiting areas, care delivery, and coordination and support services. Other patient journey services include medication management, discharge planning, and follow-up care. Another factor that impacts a patient's journey is the customer's emotional journey. Healthcare settings often have a significant emotional impact on patients and families. Filling communication gaps and allowing patients and families to take an active role in the hospital journey process can positively impact patients' emotional journey. For example, efficient, thorough pre-arrival services such as pre-registration and insurance verification can help patients and their families feel prepared, reducing unnecessary stress and tension. Optimizing patient registration services with the help of a patient journey mapping process can contribute to a smooth, positive start to a hospital stay and set the tone throughout a patient's hospital customer journey. 
Healthcare services, including hospitals, are under tremendous pressure today. Patient expectations are high, and patients today make informed choices about which healthcare provider to see and where they will receive services. Patient journey mapping helps hospitals close gaps in care, enhance communication between providers and patients, and build trust and confidence, establishing patient loyalty. The patient journey is affected by related services and factors that, when analyzed and optimized, can create a positive, patient-centered experience designed to produce high patient satisfaction and high-quality healthcare. Customer journey mapping can significantly enhance healthcare and work as a valuable tool for patient retention in a climate where patients have many choices for their healthcare.