Identify barriers that are impacting agent performance
Re-think how analysts review and evaluate conversations with intelligence tools built specifically for healthcare.
What is impacting your quality scores?
Download the Checklist: 5 Ways to Listen to the Voice of your Customers
This checklist shares 5 ways to build an effective, immersive insights program that listens to the voice of your customers providing honest and raw feedback.
How Artificial Intelligence Is Changing the Way Healthcare Listens
Artificial intelligence is helping healthcare listen at scale. Understand how and why artificial intelligence is changing how healthcare improves customer experience.
Call Center Quality Monitoring Scorecard
A call center quality monitoring scorecard is an evaluation tool meant for use as a way of rating interactions between customers and agents. It is an evaluation system designed to measure a call center's overall performance.
It helps managers and executives obtain feedback about call center agents regarding how they are performing and how customers are responding to the agents. It also provides insight into how agents are following or deviating from processes and procedures set forth by a company.
Gaining these insights is crucial for call centers and the companies that hire them because customer experience is a game changer today. Most consumers consider customer experience just as important as product quality or price. Quality assurance scorecards are critical for company success.
Call center scorecards are a proven method for improving customer experience. In addition, implementing a quality scorecard for call centers can help managers provide better training for call center representatives. Another name for call center scorecards is quality assurance scorecards. Quality assurance call center quality monitoring scorecards are customizable, allowing companies to track what is important.
For example, if the duration of calls is the most crucial improvement needed, a scorecard can reflect that. Adopting a well-developed scorecard system of evaluation benefits customers and agents. When agents can track, understand and reflect on their performance, they can provide better customer service and feel empowered to maintain control of customer calls to provide an elevated customer experience.
Call centers are utilized across many industries and sectors of business today. Agents are at the heart of the call center. Implementing quality assurance evaluation practices that focus on the individual agent can empower agents to feel valued as an individual and inspire stronger employee motivation.
An effective evaluation system can help increase efficiency, reduce costs, and potentially increase revenue by generating customer loyalty. Managers and agents report improved job satisfaction when companies use a quality assurance system such as a quality monitoring scorecard system.
How To Create A Call Center Scorecard
There are several factors to consider when creating a call center quality scorecard template. The first step when deciding how to create a call center scorecard is determining the overall purpose of developing a QA scorecard template for your call center. Consider the stakeholders, such as agents.
Scorecards are not only management tools. They are valuable tools for agents who want to improve performance and elevate the level of customer service they can offer. Soliciting the input of managers and agents is helpful when creating a call center scorecard template. Selecting criteria is a vital step in the process. Choosing enough criteria without overburdening the process with too many criteria will give you the right amount of feedback to work in a constructive manner.
Today companies can set aside cumbersome, manual excel spreadsheets. Implementing a call center scorecard is possible using software solutions such as Authenticx, using AI technology to analyze phone calls based on a customized scorecard. Data is collected and organized in audio and visual formats to help companies understand customer concerns and make data-driven, impactful decisions for improvement.
It is imperative to remember a call center scorecard template needs periodic review and refocus. Over time, goals may evolve, and customer service needs may change. As your agents improve in certain areas, you may evaluate other areas to add to the call center quality assurance scorecard template.
Call Center Audit Plan
Effective call center operations include defining measurable criteria for performance. These criteria may be established processes, procedures, workflows, or guidelines for agents to follow during calls. Due to the amount of specific, measurable criteria involved with call center agent responsibilities, call centers must conduct periodic audits to maintain a consistent level of customer service. In addition, performing an effective audit requires that call center management have a call center audit plan in place.
A call center audit template may include criteria for overall call center performance, agent performance, and adherence to call center scripts. Setting the requirements and then performing the audit results in audit reports. Reports are excellent tools to help businesses understand what they are doing well and what they need to improve on in the future. Like audit templates, call center report templates can include the information critical to call center functionality.
Today companies can use software solutions such as Authenticx to analyze and monitor trends to implement continuous quality improvement and accountability. Utilizing software solutions to create call center quality audit sheets, call center reports templates and conduct audits is a cost-effective, timely way to obtain pertinent information about a call center. In addition, data gathered can be quickly aggregated and organized into an understandable format for expedited review.
Call Center Quality Assurance
Quality assurance, or QA, is the name given to the process of making sure a company's product or service meets a certain standard. Companies want this standard to be as excellent as possible, particularly in a climate where customers are demanding and expecting exceptional service. Call center quality assurance is evaluated using several methods to highlight customer issues and improve agent-to-customer communications.
One of the most important goals of a call center quality assurance checklist is to provide an excellent customer experience consistently. QA evaluation examples have also proven to help companies reduce costs because evaluation results often point out inefficiencies during downtime. As a result, companies can minimize downtime by filling it with more productive agent activities like micro-trainings.
Implementing a QA program includes call center quality assurance training. Educating staff in establishing processes that ensure quality standards are met. Part of QA includes quality assurance call scripts and QA evaluation forms. Call centers have scripts for consistency.
Software solutions such as Authenticx can access conversational data to evaluate customer and agent voices and discover critical quality assurance insights. Call center quality assurance aims to help ensure all customer interactions are aligned with the company's goals and standards.
How It Works
Gain a deeper level understanding of contact center conversations with AI solutions.
See a Preview
Aggregate
Pull customer interaction data across vendors, products, and services into a single source of truth.
Analyze
Collect quantitative and qualitative information to understand patterns and uncover opportunities.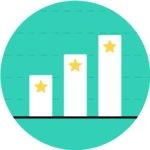 Activate
Confidently take action with insights that close the gap between your organization and your customers.
Call Center Scorecard Metrics
Providing the best customer experience and support is critical for call centers. Bad customer service costs money. Good customer service provides sustainability and the potential for revenue growth. Tracking and rating agent-to-customer interactions is an essential part of establishing and maintaining a high level of customer service. A sample call center quality monitoring form includes a KPI scorecard template.
Building an effecting call monitoring template starts with goals and objectives. Once the call center scorecard metrics are developed, data must be collected using those metrics. Data can be collected using a call monitoring form template, a recording, and a spreadsheet; however, software solutions like Authenticx offer a way to collect ongoing, real-time data without creating friction for customers.
Gathering real-time data in a more comfortable way for customers and agents provide a more authentic view of customer-to-agent interactions. For example, Authenticx uses AI and natural language processing technology. This conversational intelligence can draw meaning from unstructured data to answer questions and enhance customer support.
Quality assurance KPI examples are analyzed, gathering valuable data and delivering insights effectively. Quality assurance programs are streamlined and efficient when implemented with a software solution like Authenticx.
Call Center Scorecard Examples
Call center scorecards are an excellent tool for monitoring call center performance. Call center management should set up QA scorecard examples to evaluate specific performance metrics. Employee performance scorecard templates should reflect the department each agent works in because it would be unfair to score a sales agent the same way you score a customer service agent. The jobs require different skill sets therefore call center agent scorecard templates must be department specific.
Call center scorecard examples include categories such as greetings, account verification, contact information, customer service quality, wrapping up a call, and follow-up.
Another category to consider when developing a scorecard includes the Eddy Effect. The Eddy Effect occurs when a customer's expected experience is disrupted, and they end up feeling stuck in an issue. The Eddy Effect is a measurable metric with a tool that employs conversational intelligence data analysis like Authenticx. Measuring the Eddy Effect is another call center scorecard example developed to analyze and activate customer interaction data at scale.
With the specific Authenticx Eddy Effect Scorecard, you can learn how to identify, measure, and resolve breakdowns within your customer journey. As a result, you can elevate your customer experience through understanding and data-driven, actionable insights.
Qa Score Call Center
Quality assurance or QA is made up of measurable, company-specific metrics. Call center quality assurance grading results in a QA score. The QA score meaning provides a way for management to know where improvements are needed. It is imperative to have a balanced scorecard for quality assurance.
Quality assurance scoring methods are based on a percentage scale. For example, a call center agent's QA score is a percentage based on the total available points they can earn on their scorecard. Therefore, if an agent scores 50 out of 100, they receive a QA score of 50%. An overall qa score call centers receive is based on individual agent scorecards.
QA scoring for call centers may include average speed of answering, first call resolution, average handle time, or customer satisfaction score. Quality assurance is an ongoing process, and measured metrics often need to change based on customer feedback or company goals. Evaluating how well an agent engages with callers is critical for improving call center QA scores.
One way to assess agent-to-customer interactions is with software solutions like Authenticx. Authenticx uses AI-powered conversational technology to evaluate calls and provide data-rich feedback. Natural language processing draws meaning from unstructured data and presents it as useable information to help enhance customer support teams.