Your customers are talking. Are you listening?
Tap into existing customer conversations to reveal qualitative feedback. This unfiltered, renewable source of insights accounts for every customer voice – even those who don't respond to surveys.
Start Listening
Download the Checklist: 5 Ways to Listen to the Voice of your Customers
This checklist shares 5 ways to build an effective, immersive insights program that listens to the voice of your customers providing honest and raw feedback.
How Artificial Intelligence Is Changing the Way Healthcare Listens
Artificial intelligence is helping healthcare listen at scale. Understand how and why artificial intelligence is changing how healthcare improves customer experience.
Read More
Call Quality In Call Center
The call quality in call center can greatly affect the overall customer experience. Having good call quality can make or break a customer's ultimate satisfaction with your organization.
Before going over the ways on how to improve quality in call centers, it is important to first talk about what is quality in call centers. Call quality can revolve around principles and best practices such as low wait times, a comprehensive knowledge base, and understanding customer needs and concerns.
Being in touch with what your customers are worried about can be very important to any organization, especially a healthcare one. Listening to the voice of your customers can distinguish your organization.
Authenticx is a software company that aims to help healthcare companies analyze customer interaction data. This process is done using artificial intelligence (AI). With Authenticx, AI will analyze phone calls when a customer calls support to improve your customer experience.
There are many potential benefits of using Authenticx to improve an organization's call quality for their call center. Organizations can use Authenticx to monitor quality skills in their call center. This way, they may be able to take effective action on the resultant findings. Customer concerns may be more easily understood and categorized.
Authenticx may be able to help you aggregate and organize audio data and visual data to further understand customer concerns and make impactful changes.
Authenticx may also be able to evaluate and monitor compliance and quality across all customer interactions. Compliance is another important part of any organization's customer service. If your agents do not meet compliance standards, it may result in problematic consequences for your organization.
Quality Assurance
When an organization is worried about quality assurance, it may wish to look at a checklist of all the best practices. Looking at the common quality assurance metrics may also be useful in helping an organization meet certain call center assurance guidelines and expectations.
Metrics include the average speed of resolving a customer's concerns. Customer satisfaction score is also a metric that many call centers look at. If your call center is slow at answering or performing necessary conflict resolution, your call center may score poorly in terms of average speed of answering as well as customer satisfaction score.
Depending on your particular organization's values, needs, and challenges, your optimal metrics and focus of your quality assurance checks may differ from those of other organizations.
How To Improve Quality Assurance
When it comes to how to improve quality assurance, particularly in a call center, organizations might use different quality assurance scoring methods. Organizations may use a QA scorecard template to do their call center assurance evaluations and rate the call center's call quality.
A call center scorecard may be able to help you streamline quality assurance processes, as well as empower agents and provide them with clearer expectations as well as call quality assurance guidelines.
By using Authenticx for call quality evaluations, organizations may be able to more effectively streamline the monitoring function. This means that it can become significantly easier to flag high-risk events, escalate critical errors, as well as get immediate context on how to best improve call quality.
Authenticx looks at audio and visual data from phone calls from customers to your organization's call centers. Insights can be generated and provided to you through Authenticx's AI software.
Quality Control In Call Centers
Organizations may be able to use Authenticx to perform call quality monitoring and compliance tracking across all of an organization's customer interactions. This can help your organization and management team perform quality control in call center operations more easily. Searching for a call center quality scorecard template or a quality call monitoring scorecard example may be useful to an organization that wants to facilitate quality control and improvement in their overall call center operations.
Authenticx's software may be able to help your organization improve its quality control. Whether your organization needs help in monitoring call quality or reducing compliance risks, Authenticx may be able to make these processes easier for you.
Healthcare companies in particular may be able to benefit from the Authenticx software. Stakes in healthcare can be higher because of the potentially significant impact on customer health that poor customer service may have. Authenticx can help gain you context that NPS and surveys might miss on their own.
The dashboard and interface for Authenticx are fairly easy to use and understand. For example, if you are looking at the quality score, the software may be able to clearly show you how the customer might have found the first impression, call efficiency, accountability, and attitude.
How It Works
Gain a deeper level understanding of contact center conversations with AI solutions.
See a Preview
Aggregate
Pull customer interaction data across vendors, products, and services into a single source of truth.
Analyze
Collect quantitative and qualitative information to understand patterns and uncover opportunities.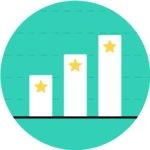 Activate
Confidently take action with insights that close the gap between your organization and your customers.
Call Quality Monitoring Best Practices
It may be a good idea to create an action plan for call center supervisor or action plan for call center agents to improve the organization's call center performance. Implementing the call quality monitoring best practices can potentially help upgrade your call center's quality of operations immensely.
As a software company that seeks to help organizations with improving their call center quality, Authenticx can provide call montages that highlight agent strengths and training opportunities.
These call center call montages may be able to make the entire call quality check process consume less time and resources. In addition, if there are any compliance issues or any performance troubles, your organization may be able to uncover them more easily. Then, you may be able to create call center quality assurance training opportunities for your agents and call center customer service employees.
The Authenticx software, when analyzing audio calls, can provide you with the useful ability to tag audio in a color coded way. For example, if your audio call includes the agent promoting a brand value effectively, that may be tagged as a call quality success market. Meanwhile, if there is a brand detractor or compliance issue, that may be designated by Authenticx as well.
Call Quality Monitoring Tools
There are various call quality monitoring tools that exist out there, and when creating an action plan for improving call center quality of operations, your organization may want to review call center quality feedback examples in order to do so more effectively. Using a call center agent scorecard template can potentially save your company plenty of time in monitoring and tracking call center quality.
Authenticx offers a software for call centers to more easily monitor call quality to your organization's call center. Being able to understand your customers better can enable your organization to meet their specific needs more with more precision and accuracy.
Authenticx analyzes and provides organizations with call center customer interaction insights. These insights take into account audio data, as well as visual data. They are compiled into understandable analyses for your organization to potentially match customer needs better. The Authenticx website may also discuss call monitoring feedback examples in the form of customer success stories.
Call Quality Parameters
There are certain QA parameters in call center operations that may indicate whether your call center needs a boost in call quality, training agents better, or trying to reach the typical call quality parameters better.
The list of quality parameters you may see in a call monitoring checklist. The usual QA call center performance metrics include common ones such as:
Average speed of answering (ASA)
First-call resolution (FCR)
Average handle time (AHT)
Customer satisfaction score (CSAT)
Customer effort score (CES)
Net promoter score (NPS)
These are some of the typical metrics that are used by call centers everywhere. Healthcare organizations may wish to look at these scores and metrics when creating an action plan for call center quality improvement. However, these data and scores might not be enough in providing your organization with adequate, actionable insights.
With the help of Authenticx, many organizations have been able to improve their call quality for their call centers. Authenticx has shared customer stories on its website, showcasing how Authenticx has brought incredible benefits to many organizations that have used the Authenticx software to monitor customer calls and improve customer center quality.
Data like results from surveys and net promoter scores (NPS) may be useful, but may also be lacking in context compared to the deep insights that Authenticx aims to give your organization.
Authenticx may help you combine valuable and relevant data across all silos, channels, as well as teams. This convenience could also be a meaningful benefit for your organization, especially if your organization is a large one. Authenticx can help you tag and share existing data and give it structure, and then allow you to share this valuable information across your entire organization.
It is important to note that Authenticx is not a call center service. Authenticx is a software company that enables companies to tap into customer interaction data when customers call the call center. However, Authenticx does not actually service the call center itself.