A comprehensive view of agent performance
Traditional quality feedback doesn't account for the human side of the experience. Maximize existing conversation data to uncover actionable call center insights.
Learn More
Develop and build a truly customer-centric experience in today's healthcare environment.
Leverage customer interactions to create actionable healthcare intel.
Improve compliance and increase quality scores across call centers by listening to customer interactions at scale.
See Authenticx in Action
Customer Feedback Management
Customer feedback management is an integral part of understanding customer needs and behavior. For small companies, this process is relatively straightforward and can usually be handled with minimal effort. Large businesses, on the other hand, may struggle with the feedback management process. There is a lot to account for when collecting and making sense of customer feedback and, needless to say, this complexity can be exacerbated for those that work with large numbers of customers. This is why having a customer feedback strategy is crucial to managing and making use of feedback in a timely, effective manner.
There are various methods of gathering feedback, so no matter your specific needs, you should be able to find something that works for you. For example, suppose you are trying to determine how to use customer feedback to improve service. In that case, you should focus on tools and techniques designed to understand what's working well—and what's not—in your current customer service model. If you want to analyze phone conversations, you should look for software that can dig into phone conversations and produce relevant insights. There are many angles to customer feedback, and defining what is most important to your business is the first step in creating an effective feedback management strategy.
Whether you work in enterprise feedback management or manage feedback for a small, local company, you should prioritize customer feedback analysis. By analyzing feedback, you can obtain more useful insights and effect meaningful organizational change. Feedback management Salesforce tools can be extremely helpful for analyzing feedback and can serve as a good starting point for understanding the customer experience. With a customer feedback management system, you can easily compile feedback into a single, centralized platform, keeping track of critical items and tools. This can make it easier to analyze key pieces of feedback.
Authenticx's customer experience software is built to analyze customer voices, allowing users to identify trends in feedback so that they can make smarter business decisions. Authenticx provides an immersive combination of quantitative and qualitative insights so that you can take action with confidence. While managing customer feedback can be challenging, solutions like those offered by Authenticx make it easier to understand the customer's voice. Understanding your customers' needs is key to delivering quality and effective products, so it's critical to gather and analyze feedback on a regular basis.
Customer Feedback Examples
Browsing customer feedback examples is a great way to learn more about customer feedback and see how it can be used to improve service. For instance, you can view positive feedback to manager examples to get an idea of the kinds of things customers say when they are pleased with a product or service. Conversely, you might look at negative customer feedback examples for a better understanding of some common customer pain points. All of this can be helpful when developing a customer service strategy. You need to see the good and the bad in order to improve the way you interact with your customers.
Customer reviews examples can also shed light on the customer experience in relation to written reviews. Unlike phone conversations in which customers are pressed to provide feedback in real-time, written customer feedback comments examples are often more detailed, as customers have had time to really think about what they'd like to say. Positive reviews examples can give you an idea of what customers like, while negative reviews can offer ideas for improvement. Good customer feedback examples are thorough and specific. They allow room for growth and point businesses in the right direction in terms of what should be changed to yield better outcomes.
Viewing both negative and positive customer feedback examples is crucial to getting a clear picture of the overall customer experience. It can also be worthwhile to study a feedback analysis example for ideas on how to analyze feedback effectively. In short, there are many different types of customer feedback examples, and viewing multiple ones of each type can be extremely helpful when devising a feedback management strategy. You should be aware of some of the issues customers frequently face, as well as how businesses are responding to those issues and making things right.
Customer Feedback Tools
Customer feedback tools allow users to collect and analyze feedback. With a customer feedback management tool, you can keep better track of the feedback you receive. You can also do more with that feedback, digging deeper into customer comments to obtain helpful insights. In addition, because customer feedback analysis tools generally automate manual processes, you can get through your workflows more quickly. Rather than being bogged down by time-consuming tasks, you can generate reports and configure the system to track feedback automatically. This can ease the burden on your customer success team.
You should consider your specific needs and objectives when looking for the best customer feedback tools. What are you trying to achieve with these tools? What is lacking in your current feedback management strategy? What types of customers do you work with, and what are the products or services they most commonly seek out? Online feedback tools can be particularly helpful for those focused on improving the customer experience in the online space. Employee feedback tools can be a good option for those looking to involve employees in the process on a deeper level. There are a variety of creative feedback tools on the market, each of which allows users to manage feedback in effective, innovative ways.
You should also think about the budget when selecting a tool. What can you afford to spend on feedback management, and what, if anything, are you willing to sacrifice to achieve your customer satisfaction goals? Some tools are advanced and come with a hefty price tag, while others can be installed for free. There is a wide range of feedback tools on the market today, so whether you're looking for an advanced solution for in-depth analysis or a simple tool for managing feedback, you should be able to find something that suits your needs.
How It Works
Gain a deeper level understanding of contact center conversations with AI solutions.
See a Preview
Aggregate
Pull customer interaction data across vendors, products, and services into a single source of truth.
Analyze
Collect quantitative and qualitative information to understand patterns and uncover opportunities.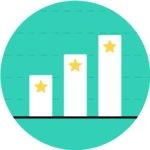 Activate
Confidently take action with insights that close the gap between your organization and your customers.
Customer Feedback Questions
Designing good customer feedback questions is crucial to meeting your customer's needs and discovering what they like about your products, what they're struggling with, and where there's room for improvement on your end. Because there are various types of customer feedback, you may need to experiment with different questions and formats to find what your customers respond best to.
When structuring your customer feedback procedure, it can be helpful to use a customer feedback strategy template. This can serve as inspiration for what you want your questions to look like and how you want to ask them. However, while a customer feedback analysis template can be useful for getting started with the process, it should ultimately be tailored to your specific business needs. No two businesses are exactly alike, which is why you should edit your template as necessary.
Gathering and interpreting customer feedback in CRM systems can be difficult, but by asking the right questions, you'll already be one step ahead of the game. Take a step back and consider where you are struggling most in regard to customer service. Are you having a hard time meeting customers where they're at? What channels of communication do you currently use? What would you most like to know about the ways in which customers interact with your products? Asking yourself these questions can enable you to create better questions for your customers. Their answers can produce many helpful insights for improving your service.
Customer Feedback Software
Customer feedback software allows users to collect and aggregate customer feedback to get a detailed overview of their service performance. They can easily organize comments and manage analytics to extract relevant insights. Customer feedback systems simplify the way in which businesses manage feedback. Instead of having to go through each step of the process by hand, they can automate tasks and achieve greater efficiency in their workflows.
Choosing between customer feedback systems can be tricky, especially for those that haven't previously worked with this type of software. However, by considering your unique needs and what you're hoping to achieve with the software, you can more easily narrow your options. For example, you might choose a software platform based on the feedback management system features it offers. More advanced software tends to be more expensive, but it also offers more robust functionality. These platforms are great for large businesses with complex feedback management processes.
Finding a software platform that aligns with your desired customer feedback system framework is vital to improving your customer service program. By defining your framework ahead of time you will have an easier time coming up with helpful questions to ask on surveys. You can also get a better sense of what your customers need and want. The ultimate purpose of customer feedback software is to simplify the feedback management process, so it's important to find a system that will allow you to do just that. Whether you're a small business with limited feedback management needs, or a large organization looking to streamline complex operations, you can benefit from software designed to collect and organize feedback in a centralized platform.