Reduce risk and improve quality scores.
Authenticx helps compliance leaders improve quality scores and build consistency in call center performance. Using conversational intelligence, our platform reveals root causes of compliance events.
Learn More
Download the Checklist: 5 Ways to Listen to the Voice of your Customers
This checklist shares 5 ways to build an effective, immersive insights program that listens to the voice of your customers providing honest and raw feedback.
How Artificial Intelligence Is Changing the Way Healthcare Listens
Artificial intelligence is helping healthcare listen at scale. Understand how and why artificial intelligence is changing how healthcare improves customer experience.
HIPAA Compliant Call Center Software
Many healthcare providers utilize call centers to handle patient inquiries, appointment reminders, scheduling requests, and other standard phone communication. One challenge that healthcare providers partnering with call centers face is the inability to evaluate the impact of the call center on their business overall.
A call center software like Authenticx can step in to solve this problem by giving healthcare providers the information they need on how to make the best use of their call center resources.
What is call center software? Software such as Authenticx collects and converts patient/agent conversations into quantitative and qualitative data so that healthcare providers can determine any disruptions in the customer experience.
It is of vital importance that any call center or call center software utilized by a healthcare provider follow the standards of HIPAA compliance.
The HIPAA, or Health Insurance Portability and Accountability Act, was passed in 1996 and stipulated guidelines that all companies and organizations collecting protected health information (or PHI) must follow. In 2013, the U.S. Department of Health and Human Services created the Omnibus Rule, which modified the HIPAA Privacy, Security, Breach Notification, and Enforcement Rules. The Omnibus Rule pertains particularly to software or contracted organizations that collected or analyzed private health information, such as Authenticx. Due to the Omnibus Rule, any SaaS organization used by a healthcare provider that collects data must have HIPAA-compliant software.
What is call center HIPAA compliance in practicality, you ask? While the technicalities and details of what kind of protected health information is able to be transmitted via phone are regulated by federal and state laws, the basic tenets of HIPAA compliance for phone communication all come down to consent.
By providing a healthcare provider with a phone number, it is generally accepted that patients consent to receive calls about appointments and reminders, lab test results, notifications about prescriptions, and other allowable reasons.
While that information is about ensuring that HIPAA compliance is maintained with patients on the phone, HIPAA-compliant call center software is about keeping protected health information safe and secure. If a breach occurs, HIPAA-compliant call center software organizations must perform a risk assessment and notify affected parties.
HIPAA Compliant Software List
Authenticx maintains HIPAA-compliant database software. Not only that, but the use of Authenticx makes it easy for healthcare providers to see where HIPAA is being violated by combining data sources to a single view of compliance observations from customer interactions. Many healthcare organizations use the numerous reporting features of Authenticx to improve their patient experience and protect the data of their patients.
There are many aspects of being HIPAA compliant when it comes to software-as-a-service (SaaS) companies. Technology providers who contract with healthcare organizations to track, store, or analyze healthcare information are known as business associates. When a healthcare provider and a business associate make an agreement or form a contract, there must also be a signed business associate agreement.
Business Associate Agreements require acknowledging that each party is HIPAA compliant and agrees to be responsible for maintaining their own compliance.
BAAs also outline which party is responsible for notifying patients and clients if a data breach does occur. Without a signed BAA, healthcare providers could be liable for the breach in the BAA software. The healthcare provider would then be subject to HIPAA fines, which can significantly tarnish their reputation and business standing.
Therefore, it's important that any organization claiming to be a HIPAA compliant project management software or a HIPAA compliant EHR software signs a business associate agreement to protect themselves and their healthcare provider partner. If you're searching for additional software to support your healthcare organization in efforts other than call center analytics, searching for a HIPAA-compliant software list should yield results.
Best HIPPA Compliant Software
Authenticx is leading the charge in HIPAA compliance software vendors in identifying patterns and root causes of compliance events over time. This can help to reduce errors drastically and improve the use of call centers overall.
Authenticx provides insights from the first day of use to determine what is effective in maintaining compliance based on analytical data. Authenticx can also determine which agents are involved in compliance events, letting you, as the healthcare provider, know which agents are in need of a refresher course in HIPAA compliance and increasing their productivity overall.
Authenticx is the best HIPAA-compliant software, thanks to our dedication to protecting patient data and our healthcare organization partners. We were created by healthcare professionals for healthcare professionals and understand just how important it is that HIPAA compliance is upheld and maintained.
By aggregating and analyzing patient calls with call center agents and then transforming that qualitative information into easy-to-understand reports, healthcare providers can pinpoint where exactly compliance events are happening and how to stop them over time.
Authenticx can also monitor for other safety events and customer complaints. Using that information, healthcare providers can unclog the patient dissatisfaction pipeline and determine how to best utilize their call center resources and serve their communities.
When searching for a HIPAA-compliant software list, keep in mind that not every software organization is HIPAA-compliant. It's always best to check directly with that organization about the status of their HIPAA compliance and their ability to sign Business Associate Agreements. Organizations that are not HIPAA compliant and can not sign BAAs should not be chosen as a partner for healthcare providers and organizations.
HIPAA Compliance Checklist
It might feel like there are a lot of moving parts to ensure A) that your call center is HIPAA compliant and B) that your call center software is HIPAA compliant as well. While a more in-depth HIPAA compliance checklist should be compiled within your organization, a few essential first steps are to:
-Create security standards, procedures, and policies.
-Understanding HIPAA is a key component to being compliant.
-Ensure that your organization and your Business Associates have safeguards that are in compliance with the Security Rule.
-HIPAA identifies three types of safeguards that must be in place to be compliant: administrative, physical, and technical. Technical safeguards are most often the ones that apply directly to call centers. Try searching for a call center software comparison to see which ones are and are not HIPAA compliant. Technical safeguards also apply to internet and phone providers. Searching for the best VPN for HIPAA compliance should inform you which providers are safe to use in a healthcare setting.
-Perform a HIPAA risk assessment.
-Authenticx is a tool that can be used in performing risk assessments, as patient/agent data is collected directly from the calls and can determine if a compliance event has occurred.
-Train all staff on HIPAA compliance.
-Authenticx is an effective tool that can be used to determine if staff have been properly informed of HIPAA requirements and which ones need more training, if any. Authenticx's commitment to reducing compliance errors makes them one of the best HIPAA compliance companies on the market today.
Related Resources
How It Works
Gain a deeper level understanding of contact center conversations with AI solutions.
See a Preview
Aggregate
Pull customer interaction data across vendors, products, and services into a single source of truth.
Analyze
Collect quantitative and qualitative information to understand patterns and uncover opportunities.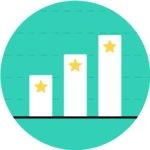 Activate
Confidently take action with insights that close the gap between your organization and your customers.
Call Center Software
Authenticx is both an inbound call center software and an outbound call center software. An inbound call center is one that receives calls from customers, or in our client's cases – patients. An outbound call center is one that sends calls to patients.
Authenticx records and analyzes data from both incoming and outgoing calls to help healthcare providers determine what is working well with their patient communications and where any disruptions or breakdowns are occurring. Authenticx also gives them the information that they need to solve these issues so that their patient satisfaction is improved.
Authenticx is the ideal call center software for healthcare organizations because it was created with healthcare professionals in mind. Authenticx was created by healthcare professionals to better advocate for patients by amplifying patient voices and stories through data.
Healthcare providers and organizations can use this aggregated data to better serve their patients while eliminating any Eddy Effects that are revealed through the analysis of the data.
Authenticx is a call center software that has many use cases within the healthcare industry, from improving the customer experience, to marketing, to operations, to quality and agent assurance, and ensuring compliance.
While healthcare providers may utilize Authenticx for one thing, such as ensuring compliance, the additional benefits that come along with the software, such as being able to actually hear patient stories in their own voices, are invaluable.
Top Call Center Software
AuthenticX is far from a simple call center software. Is it simple to learn, implement, and use? Yes!
However, it provides a depth of data and features that are incredibly complicated and transforms that into an easy-to-read and understand report that can be used by healthcare organizations to make the best decisions for their practice.
If you are searching for cloud contact center software, keep in mind the necessary elements involved, such as complicated call routing, large volumes of inbound and outbound calls, as well as agent management and analytics. Authenticx offers all of the above and more.
The tools and features of Authenticx make it a top call center software. With the ability to summarize and search for specific themes in conversation, create snippets and montages from customer calls, and identify "stuck points" in the customer journey, this tool is incredible for managing HIPAA compliance and so much more.