Your patients are talking. Are you listening?
Healthcare is complex (and confusing your customers). Conversational analytics listens to customer interactions already happening and offers actionable insights.
Learn More
Learn how AI is unlocking insights across healthcare as we debunk 5 common myths around this emerging tech.
"]
Patient experience in healthcare is changing.
Is your strategy to adapt working? You wouldn't go to a doctor that couldn't offer a diagnosis. The same rule applies to the data tools being leveraged to monitor customer experience.
View Case Study
Over 50,000 patient interactions demonstrate how pervasive disruptions in the healthcare patient journey continue to be.
Patient Feedback for Hospitals
In healthcare, listening to your customers and patients matter. The stakes are higher in this industry than any other, and it's important that patient feedback for hospital systems is a positive experience throughout their interactions with your organization.
Without listening to your patients, your performance could suffer, and your quality may drop without you even knowing. That's why patient feedback for hospital systems is so vital.
By understanding your patients and the experiences they are having with your organization, you can identify the pain points and areas for improvement as well as the places where you and your team are already doing really well.
So, why is patient feedback important? It is important because interactions with your customers are almost always rich with valuable data that you can use to improve your customer experiences. Many times, your patients and customers have the best ideas for ways to improve. You need to be listening to them.
Listening to feedback also enables you to adapt to changing consumer perceptions and desires so that you can always serve your patients with the highest level of quality.
Many organizations and hospitals already understand the importance of feedback in healthcare and have built solid survey collection programs and sentiment analysis systems. However, surveys and questionnaires don't always get to the heart of the matter. You need to understand the "why" in context if you are going to actually improve the quality of your services.
Authenticx recognizes the importance of patient feedback in healthcare too. That's why we've created a platform that helps you solve this problem. With our solution, you can turn your contact center into a powerful, data-driven insights generator. You can use Authenticx to collect both quantitative and qualitative data so that you can start making data-driven decisions that are based on evidence that's deeper than just statistics.
Using Patient Feedback For Quality Improvement
Authenticx is a powerful tool for using patient feedback for quality improvement. Here's how it works. By monitoring your contact centers, you can identify the specific drivers of patient attrition or retention and report on trends over time. The insights from these trends can be used to help you focus your improvement efforts where they will make the most impact.
When it comes to patient feedback in healthcare, you need some way to extract the relevant data from all the many conversations and interactions you have with your patients every single day. That's where Authenticx can be so helpful.
You can use Authenticx to aggregate and analyze all patient experience feedback you receive. Not only will Authenticx collect quantitative data, but it can also collect qualitative data so that you can understand both the factual and the emotional importance of the trends you have uncovered.
Thanks to a powerful AI system, Authenticx is capable of using natural language processing (NLP) to automatically analyze conversations and instantly extract the relevant data from them. It's called Conversational Intelligence and goes beyond merely relying on surveys or sentiment analysis by getting down to the real heart of the patient's own words in real-time.
Examples Of Good Reviews For Hospital
The end goal of improving the quality of your service is to increase positive patient feedback for hospital. This will make it more likely for you to get positive reviews. When a person searches for "examples of good reviews for hospital", the goal is that your hospital's reviews would appear in the result.
Authenticx can help hospitals evaluate patients' feedback to identify the pain points where patients are getting stuck and facing disruptions. Focusing your quality improvement efforts on these pain points allows you to improve the overall quality of your service and will end up getting you another good review for your hospital.
Authenticx was built specifically to support data collection and analysis for organizations in the healthcare space. We help you listen better to your customers and give NPS data the context it lacks. Instead of collecting and attempting to analyze reams of recordings and logs of conversations in siloed locations, Authenticx collects all the data into one place and does the analysis for you.
With Authenticx, you can categorize and tag existing data to give it structure and share it across the organization. You can also be sure that you are listening to every voice of your diverse patient population as well as measuring agent performance and engaging in coaching to improve quality scores.
How It Works
Gain a deeper level understanding of contact center conversations with AI solutions.
See a Preview
Aggregate
Pull customer interaction data across vendors, products, and services into a single source of truth.
Analyze
Collect quantitative and qualitative information to understand patterns and uncover opportunities.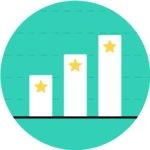 Activate
Confidently take action with insights that close the gap between your organization and your customers.
Patient Feedback For Doctors
Patient feedback can be for various professionals within your organization. At a hospital, feedback could be for doctors, nurses, or other staff within your hospital. When it comes to good patient feedback for doctors, you'll want to make sure you are doing more than just recording calls. You wouldn't go to a doctor that couldn't offer a diagnosis. Yet, most data management solutions provide nothing but data collection. Most leaders don't have time to listen to hours of recordings of conversations, so much of this data is simply ignored.
However, with Authenticx, you can get the evidence you need and a diagnosis that can help you improve your services. Instead of just providing an example of good feedback comments for doctors, you could provide an immersive report that highlights trends and shows you the precise areas where you need to focus your efforts.
Authenticx can help your organization by reducing unnecessary calls and monitoring call center performance as well as agent effectiveness. One of the great additional advantages of utilizing our platform is that you can get access to data that can help you better train your call center agents.
Larger hospitals can trust the comprehensive capabilities of our platform as Authenticx regularly analyzes millions of healthcare-focused conversations, gathering data to help you prevent service disruptions.
Doctor Feedback Examples
Statistics aren't always the best way to understand a situation involving humans. Authenticx provides the analysis capabilities to give you a deeper understanding of the context of the situations that patients find themselves in.
As you examine the raw facts and charts, Authenticx lets you actually listen to real audio clips from interactions with your patients that bring the human reality of the data to the forefront.
By actually listening to doctor feedback examples from your patients, you can get a far more rich understanding of what they are actually feeling. Whether the audio clips include good comments for doctors or bad sentiments, knowing how your patients are experiencing your service is critical for improvement.
Authenticx enables you to look at all the hundreds or even thousands of interactions with customers and identify the repeated patterns and common experiences. These are then highlighted and saved so that you can evaluate them and use them to drive important decision-making. Your goal is to help your patients in such a way that they want to leave positive comments for doctors, which results in more 5-star doctor reviews.
Patient Feedback For Nurses
Patient feedback for nurses is another common category for hospitals. Nursing is a critical component of your healthcare services, which explains the importance of patient feedback in nursing. Authenticx can help you get better patient feedback for student nurses and registered nurses.
Within two weeks, a regional hospital was able to use our platform to uncover data-driven insights around a whole host of quality indicators pertaining to the services their nursing staff was providing. For example, caller sentiment and specific sources of caller frustration were identified to avoid the same problems happening in the future. Some resources were being wasted in calls with nurses that they were able to identify. Plus, Authenticx also revealed specific training opportunities for nurses.
Valuing good customer service in the healthcare industry is vitally important. In the highly complicated and emotionally charged world of healthcare, hospitals, doctors, and nursing staff should be going above and beyond to ensure that their patients remain informed and supported during all their interactions.
Patient Feedback For Nurses Examples
Good feedback for nurses is always great to hear. Some hospitals use a patient feedback form for nurses that helps the organization collect data on the quality indicators to show whether or not the patients are getting great service.
Forms and surveys can be valuable for collecting more data on the patient experience your hospital is providing. However, structured questionnaires that are asked after the fact deliver results that do not give you the context of how the patient actually feels.
It would be far better to be able to listen in on the actual interactions between your patients and the doctors, nurses, and other support staff. Authenticx is designed to build reports and draw conclusions from this data. This allows you to go deeper than standard surveys and the NPS score to more deeply and accurately understand the patient experience.
Authenticx would allow you to pull up patient feedback for nurses with examples that could reinforce the data with real audio and voices from real conversations. Being able to instantly pull up examples of positive feedback for nurses can also be a great way to keep your nurses, and other employees motivated.