Improve QA efficiencies and monitor agent performance.
Operations leaders must monitor key quality metrics with both AI and human evaluation to scale and gain visibility into how agents and vendors are upholding brand standards.
Learn More
Learn how AI is unlocking insights across healthcare as we debunk 5 common myths around this emerging tech.
"]
Leverage your healthcare call center for actionable intel.
Improve compliance and increase quality scores across call centers by listening to customer interactions at scale.
See Authenticx in Action
Call Center Quality Assurance Solutions
Call center quality assurance (QA) helps to maintain and enhance call center performance. It involves the systematic evaluation of agent-customer interactions to ensure that the quality of service provided meets the organization's standards and customer expectations. The primary objectives of call center QA are to identify areas for improvement, provide targeted training, and deliver actionable insights to enhance overall call center performance. By measuring the success of call center quality assurance solutions, organizations can implement learned insights as best practices.
By regularly monitoring and analyzing agent performance, QA specialists provide constructive feedback that enables agents to hone their skills, address knowledge gaps, and improve their communication techniques. This feedback loop is crucial in fostering a culture of continuous learning and development within the call center.
The question of how to improve quality in call center operations often arises as businesses strive to improve their customer service capabilities. One approach involves implementing contact center quality management practices that help in aligning call center performance with organizational goals.
These practices typically include setting clear performance objectives, employing monitoring and evaluation tools, developing agent training programs, and leveraging technology to optimize operations. Centers that adopt these practices can more easily streamline processes, drive employee engagement, and deliver exceptional customer experiences.
Call center quality assurance solutions allow for the effective implementation of best practices and techniques. They are designed to facilitate the QA process and provide quality feedback in call center operations to improve performance. These solutions can take various forms, including software applications and methodologies. Here are some of the most common call center QA solutions in use today:
Quality Monitoring Systems: These software applications help QA specialists monitor agent-customer interactions in real-time or retrospectively. They often include features like call recording, screen capture, and performance analytics, enabling analysts to quickly identify areas for improvement and provide targeted feedback.
Speech Analytics: Speech analytics tools leverage artificial intelligence (AI) and natural language processing (NLP) capabilities to analyze the content and sentiment of spoken conversations. This allows QA teams to quickly detect compliance issues and evaluate the effectiveness of agent responses.
Customer Feedback Management: Customer feedback management solutions enable organizations to collect and act upon customer feedback from various channels, such as surveys, social media, and online reviews. By gaining insights into customer perceptions, call centers can pinpoint areas where their service delivery may be falling short and take corrective action.
Workforce Management: Workforce management systems help call centers optimize staffing levels and create efficient scheduling plans to ensure that resources are allocated effectively. This is crucial for maintaining high-quality service, as under-staffing or over-staffing can have a negative impact on customer satisfaction and agent performance.
Call Center Quality Assurance Feedback Examples
So what is quality assurance in call center operations? As discussed previously, it's a systematic approach to identifying areas for improvement, providing targeted feedback and training, and ensuring the delivery of exceptional customer experiences.
And why is quality assurance important in a call center? Implementing QA practices in a call center is crucial for several reasons. It helps to maintain high levels of customer satisfaction, which is key to retaining existing customers and attracting new ones.
The role of quality assurance in call center operations is multi-faceted, encompassing the following functions:
Monitoring and Evaluation: QA specialists monitor agent-customer interactions, either in real-time or through recorded conversations, to assess the quality of service provided. They can then determine if and where additional training is required.
Feedback and Coaching: By offering specific feedback on areas for improvement, agents are empowered to develop their skills and enhance their performance.
Training and Development: Quality assurance plays a critical role in the development of targeted training programs to address knowledge gaps and skill deficiencies. This ensures that agents are equipped with the necessary expertise to deliver top-notch customer service.
Compliance and Policy Adherence: QA specialists are responsible for making sure that agents comply with industry regulations and organizational policies. This minimizes the risk of legal or reputational issues arising from non-compliance.
Studying call center quality assurance feedback examples helps specialists to give more useful, relevant advice. Quality feedback examples in a call center context may include:
Positive Feedback: "Your empathy and understanding when handling the customer's complaint were commendable. Keep up the excellent work in managing difficult situations."
Constructive Feedback: "During the call, you could have offered additional product information to help the customer make an informed decision. In the future, make sure to provide comprehensive details about our offerings."
Call Center Quality Assurance Software
Today, more and more businesses are using QA software to streamline and simplify call center operations. But what is contact center software, and what role does it play in call centers? Call center quality assurance software provides organizations with a comprehensive set of tools to monitor, evaluate, and improve agent performance. This can result in benefits such as increased customer satisfaction and higher revenue.
Call center QA software typically offers features like call recording and performance analytics, which enables specialists to quickly identify areas for improvement and provide targeted feedback. This makes it easier for agents to refine their skills, reduce errors, and improve their ability to address customer concerns efficiently.
Customer satisfaction is another major benefit of implementing QA software. As agents receive ongoing feedback and training, they become better equipped to handle a wide range of situations and deliver exceptional service. Satisfied customers are more likely to become loyal customers, contributing to increased revenue for the organization.
The best workforce management software for call centers helps forecast call volumes accurately and create efficient scheduling plans. This ensures that call centers maintain optimal staffing levels and avoid long wait times or agent burnout. Rather than attempting to keep track of all this by hand, organizations can monitor scheduling and resource management via automated digital tools.
Enterprise call center software is a specific type of call center QA solution designed to meet the complex needs of large-scale call centers. These systems typically offer advanced features such as multi-site support, integration with CRM systems, and customizable reporting capabilities. They also make it easier for centers to adhere to call center quality monitoring guidelines.
How It Works
Gain a deeper level understanding of contact center conversations with AI solutions.
Learn More
Aggregate
Pull customer interaction data across vendors, products, and services into a single source of truth.
Analyze
Collect quantitative and qualitative information to understand patterns and uncover opportunities.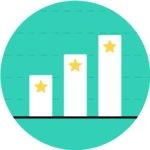 Activate
Confidently take action with insights that close the gap between your organization and your customers.
Call Center Quality Assurance Checklist
A call center quality assurance checklist is a crucial tool in ensuring consistent and high-quality customer service across all interactions. It provides a structured framework for evaluating agent performance, identifying areas for improvement, and maintaining service standards that align with the organization's goals and customer expectations.
Here are some of the items most commonly included on QA checklists:
Opening and Greeting: This describes the agent's ability to greet customers professionally, introduce themselves, and create a positive first impression.
Verification and Security: The agent must verify the customer's identity and adhere to security protocols to protect sensitive information and maintain privacy.
Communication Skills: Good communication skills encompass the agent's ability to articulate information clearly, listen actively, and display empathy and understanding in their responses.
Product and Service Knowledge: The agent should demonstrate a thorough understanding of the company's products and services, providing accurate and relevant information to the customer.
Problem Solving and Resolution: It's also important to assess the agent's ability to identify customer concerns and offer appropriate solutions promptly.
Adherence to Call Scripts and Procedures: The agent should follow standardized call scripts and company procedures, ensuring consistency and compliance with organizational guidelines.
Customer Engagement: Additionally, the agent's ability to build rapport and express genuine interest in the customer's needs is an essential aspect of customer engagement.
Efficiency and Call Handling Time: This evaluates the agent's ability to manage their time effectively without compromising service quality.
When drawing up a checklist or quality assurance call script, it can be helpful to use a call center quality assurance template to ensure that all critical items are covered.
Call Center Quality Assurance Metrics
Call center quality assurance metrics are key performance indicators (KPIs) used to measure and monitor the effectiveness of call center operations and customer satisfaction. They offer valuable insight into call center efficiency and the overall customer experience. This information helps organizations to align their operations with key standards and guidelines.
Common call center quality assurance metrics include:
The role of call center quality assurance metrics in measuring and monitoring call center performance and customer satisfaction is vital, as they:
Highlight areas for improvement: Using metrics, organizations can more easily spot areas where agents may need extra coaching to enhance to deliver better customer service.
Ensure adherence to guidelines: Monitoring quality assurance metrics helps ensure that agents consistently follow call center quality assurance guidelines, resulting in higher service quality and boosted customer satisfaction.
Inform strategic decision-making: Quality assurance metrics provide data-driven insights that can guide organizational decisions, such as resource allocation, process optimization, and training initiatives.
By monitoring these metrics over time and acting on them in a productive way, organizations can continuously improve their call center operations. They can also view positive feedback as good customer service examples to get a better idea of what helpful feedback looks like and how they can incorporate it into their day-to-day operations.
Authenticx enables higher call center quality by providing organizations with the data they need to truly understand what customers need and want. The solution listens to, analyzes, and activates the collective customer voice to help call centers make data-driven decisions regarding customer service.