Invest to optimize your digital front door.
Operations leaders need to be able to confidently identify disruptions impacting customers across the enterprise. Authenticx was founded to surface meaningful insights from unstructured data.
Learn More
Authenticx analyzes customer conversations to surface recurring trends.
Leverage your healthcare call center for actionable intel.
Improve compliance and increase quality scores across call centers by listening to customer interactions at scale.
See Authenticx in Action
Call Center Management
Call center management is an essential component of the communication chain for many types of businesses. In the healthcare industry, patients use call centers to get in touch with their healthcare providers when they have questions or need help with other challenges or concerns. An effective call center ensures that patients are able to get the assistance they need as quickly and efficiently as possible.
Effective call management in customer service can benefit nearly every kind of organization. Businesses that employ successful call center strategies and follow call center management best practices can improve customer relationships considerably. Streamlining your business's call center management can lead to benefits for customers like reduced wait times and faster, more consistent call resolutions. These benefits often lead to higher customer satisfaction rates and better relationships between businesses and customers across the board. Fast, reliable access to call center support can contribute substantially to customer experience.
An effective call center is even more important in the healthcare industry. The people calling your healthcare call center are not just customers, but also patients who may be dealing with very sensitive health issues. This makes it especially important for medical call centers to be fully streamlined to provide excellent service to every patient who calls. Healthcare call center staff also need to be uniquely trained to understand how to safely handle medical information.
The following healthcare call center best practices are all strategies you could use to improve call center management at a healthcare organization:
Prioritize HIPAA Compliance
One thing that makes call centers in the healthcare industry unique is that they must abide by HIPAA regulations in addition to regular call center standards. HIPAA — or the Health Insurance Portability and Accountability Act — requires that any organization handling certain sensitive medical information comply with regulations designed to protect patient privacy. It's absolutely essential that medical call centers prioritize HIPAA compliance. This involves taking necessary security precautions like protecting communications with encryption and carefully regulating who has access to communications networks, as well as providing all employees with thorough training regarding HIPAA-compliant call handling best practices.
Use the Right Tools
Another step you can take to manage a healthcare call center more effectively is implementing tools like call center management software. Many organizations in the healthcare industry use contact center software to improve the effectiveness of their call centers. There are many ways to use call center software, including workflow automation, data tracking and analysis, employee training, and more.
Leverage Data
One of the best ways for call centers in the healthcare industry to improve outcomes is to rely on data. Every patient interaction yields a mountain of data that can be used to improve future service and drive call center development ideas. Tracking and analyzing the interactions your call center agents have with patients can enable you to access this data and use it to achieve better outcomes. A few examples of the kinds of call center metrics you can track are average wait time, call abandonment rate, and first call resolution rate.
Invest In Quality Employees
Call center agents in the healthcare industry need to be uniquely equipped to handle the field's specific demands. For example, the best healthcare call center agents are trained to treat callers with patience and compassion, since many medical calls deal with potentially distressing topics. Hiring employees with experience at call centers in the healthcare industry can ensure patients receive the best possible service. It may also be worthwhile to invest in employee training to enable your call center agents to assist patients more successfully.
Call Center Management Course
Encouraging better employee training is one of the best ways for healthcare call centers to provide better service to patients. There are many kinds of call center certification programs that provide training for call center agents in the healthcare industry. Even a simple call center 101 training course can go a long way toward improving a call center agent's ability to assist patients successfully. Simply Googling "call center training near me" may point employees toward some promising training options, or it may be easier for call centers to connect their employees with appropriate call center training resources.
Depending on the capacity the employee works in, they will likely benefit from different types of training. For example, a brand new call center agent might need a basic course that shows you how to handle medical information over the phone and comply with regulations like HIPAA. On the other hand, a more experienced employee may be better suited for a diploma in call center management or a call center supervisor certification.
Here are a few examples of the kinds of skills a call center agent might learn in an online call center management course:
Customer Service
As call center agents themselves, your call center agents should possess excellent customer service skills. Most healthcare call center certification courses include training regarding customer service best practices in healthcare.
Communication
Of course, communication skills are essential for every call center employee. This is especially true for call center managers, who must not only maintain excellent communication with patients but enable effective communication throughout the call center internally as well. It's not unusual for communication skills to be one priority in a call center management online course. Call center management is nearly impossible without highly effective communicators.
Empowerment
Another crucial skill for call center managers is empowerment. Successful healthcare call center supervisors are not only excellent employees themselves, but are also capable of empowering others to reach their full potential. Understanding how to empower team members can be very important for a certified call center manager. Certification online is one of the most convenient ways for call center employees to develop the skills they need to succeed as medical call center managers.
How It Works
Gain a deeper level understanding of contact center conversations with AI solutions.
Learn More
Aggregate
Pull customer interaction data across vendors, products, and services into a single source of truth.
Analyze
Collect quantitative and qualitative information to understand patterns and uncover opportunities.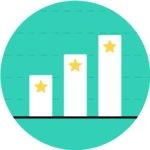 Activate
Confidently take action with insights that close the gap between your organization and your customers.
Call Center Management Software
In addition to ensuring employees receive the proper training, healthcare call centers can also improve operations across the board by using call center management software. Managing a call center entirely manually can be extremely challenging. Using software designed for streamlining call center operations can help streamline your call center's system of communication and provide a better experience for customers and employees alike. Here are a few of the benefits of the top call center software:
Unify all channels of communication

Some kinds of inbound call center software can make it possible to connect multiple different channels of patient communication, such as phone, email, online chat, social media, and more. This makes it easier for patients to contact your call center by enabling them to choose the channel that works best for them.

Route calls according to agent skills

Certain calls might be best suited to particular agents with particular skill sets. By using call management software with skill-based call routing features, you can ensure every caller speaks with the agent who is best equipped to help them solve their problem.

Use AI to get more out of your data

Some kinds of call center software companies offer software that's designed to enable call centers to use data more effectively. For example, Authenticx uses features like AI-powered speech analytics to provide a blend of qualitative and quantitative insights. It's much more difficult to achieve a scalable method of extracting actionable insights from call data without using the software.
Call Center Management Certification
There are many different kinds of call center agent certifications that could help call center agents provide better services. Call center management certifications are one kind of certification that can be very helpful for enabling healthcare call center employees to develop the skills they need to succeed in management roles. Call center quality assurance certifications are another type of call center certification.
There are a few different ways to obtain a call center supervisor certification. For example, there are call center certification programs online that provide training in skills such as customer service, communication, compliance, emotional intelligence, and much more. Many of these courses can be completed in just a short time — you don't necessarily need an official diploma in call center management to be able to succeed as a call center manager.
How to Structure a Call Center
Today, most call centers have some kind of software at the center of their call center management systems. The best call center phone systems can make it much easier to operate a call center successfully. There are many different kinds of call center software that serve different purposes. For example, call center CRM software (customer relationship management software) is intended to make it easier for agents to keep track of customer information so they can provide better customer experiences and more personalized assistance.
Other types of call center software companies provide software that can benefit call centers in other ways. Some of the top call center software platforms are built to enable better data analysis, like Authenticx.
Call centers in the healthcare industry can use Authenticx to analyze customer interactions at scale and derive meaningful insights from them. Without software tools, your call center's customer interaction data would be much harder to learn from, and a great deal of it may never be utilized fully. Analyzing customer interactions using software like Authenticx can also provide more reliable information than typical customer surveys, which are often skewed due to low response rates.